Working with people you know (like a friend or relative) at Amazon can make your experience easier and more fun. What's even better is that you can get paid to refer them to your facility!
Amazon offers an excellent referral bonus to their associates when they refer possible candidates for certain positions.
After successfully getting the job, the new employee receives compensation, and the referrer gets a referral bonus, so it's a win-win!
How to apply for the bonus
If you're an Amazon employee and want to refer a friend or someone you know to Amazon, you can easily apply for the bonus by following these steps.
1. Check your eligibility for the referral bonus
Before you can start referring people for a bonus, ensure that you're considered a full-time employee.
To check whether you're eligible for the bonus, contact your site HR desk or ERC and ask whether your employee type qualifies you for referral incentives.
2. Find a suitable job listing
After finding out if you qualify for the job referral bonus, you can now start searching for a job that best suits the person.
Take the person's qualifications and experience into account while searching for an opening. The more experience they have in a similar position, the better.
3. Submit the referral on the Job Finder web page
Once you've matched the person and a job opening, you can now submit your referral by logging on to the Job Finder page (at inside.amazon.com or the Amazon A to Z app) and entering their details.
Alternatively, your friend can enter your Amazon login onto the referral box on their application.
After submitting, the hiring team will email the person you referred, asking them to apply for the job.
4. Cash out after the waiting period
There's a 60 to 90 day waiting period before you can cash out. That means the referred employee should work for Amazon for at least 60 days before you can receive your bonus.
Also, the referee has to remember to enter your Amazon ID in the application for you to be eligible.
Referral bonus amount
Amazon employees can receive about $125 to $500 for every referral they get hired to a T1 (Tier 1) position. If the new employee lasts more than 60 days in the post, the referrer receives the payout.
Note that the bonus amount and waiting period can vary from site to site. Check with your HR desk to confirm the waiting period.
Referral bonus payout schedule
The waiting period before the payout is usually about 60 days (this is site-dependent). Once that period has passed, you can request payment by arranging with the person in charge of the referrals.
Interview after being referred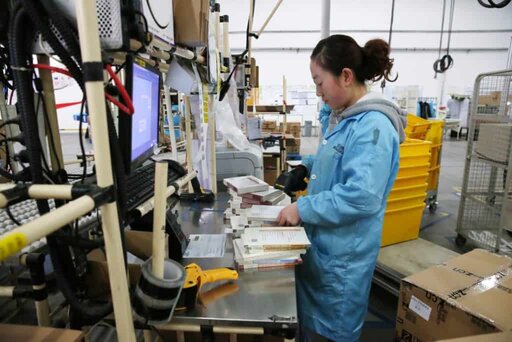 A referral does not guarantee an interview at Amazon. The HR and hiring team will review the applicant's application just like all the others, although the referral will likely be given more consideration over the non-referred candidates.
Referrals do not also guarantee that you will get hired. However, referrals certainly have a higher probability of getting hired than non-referrals.
Like many organizations, the Amazon hiring team prefers referred applicants. After all, their employees (who've been with the company for a while now) feel they're a good fit — and good cultural fits are generally harder to find than those who only meet the minimum qualifications.
How to check if your referral is eligible for the job
Once you decide on a person to refer to Amazon, you'll need to ensure that person is qualified enough for the position. Like with other companies, every job at Amazon has its minimum requirements that all applicants must meet.
Luckily, there are basic requirements to check whether or not your referral has a chance to get considered for the position.
They should be 18 years or older.
They should have the ability to read and speak English.
They should have at least a high school GED or equivalent diploma.
Here's what will put your referral higher up on the list:
Experience in a similar position
A degree or certification
If you don't get your referral bonus…
If you do not get your Amazon job referral bonus please contact your building's HR and inquire about your situation.
It is possible that the bonus payout period is longer than you expected, or that the applicant you referred may not have been hired.
See also: Amazon sign-on bonus
Imagine getting paid for applying and landing a job! At Amazon, not only do they offer a referral bonus, but they also have a sign-on bonus.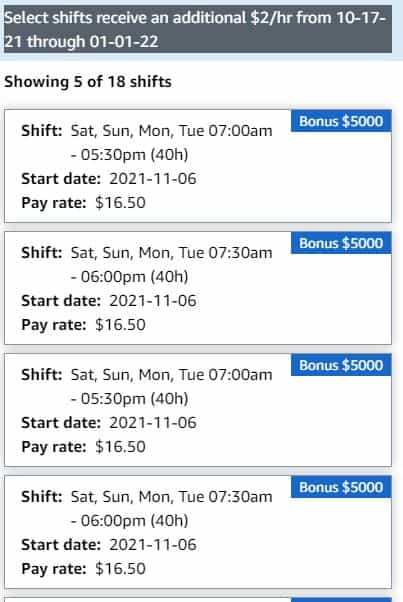 The sign-on bonus is available for all applicants who get accepted into Amazon and work there for at least 30 days. Unfortunately, it is limited and only applies to specific job roles and locations.