Most warehouses and distribution centers provide free PPE such as gloves, high visibility vests and masks on a regular basis.
However, sometimes these may not be readily available or might be of poor quality. In this article, I go through a list of affordable and high quality gloves that I've found to be incredibly helpful when it comes to warehouse work.
Note that all gloves listed here are unisex.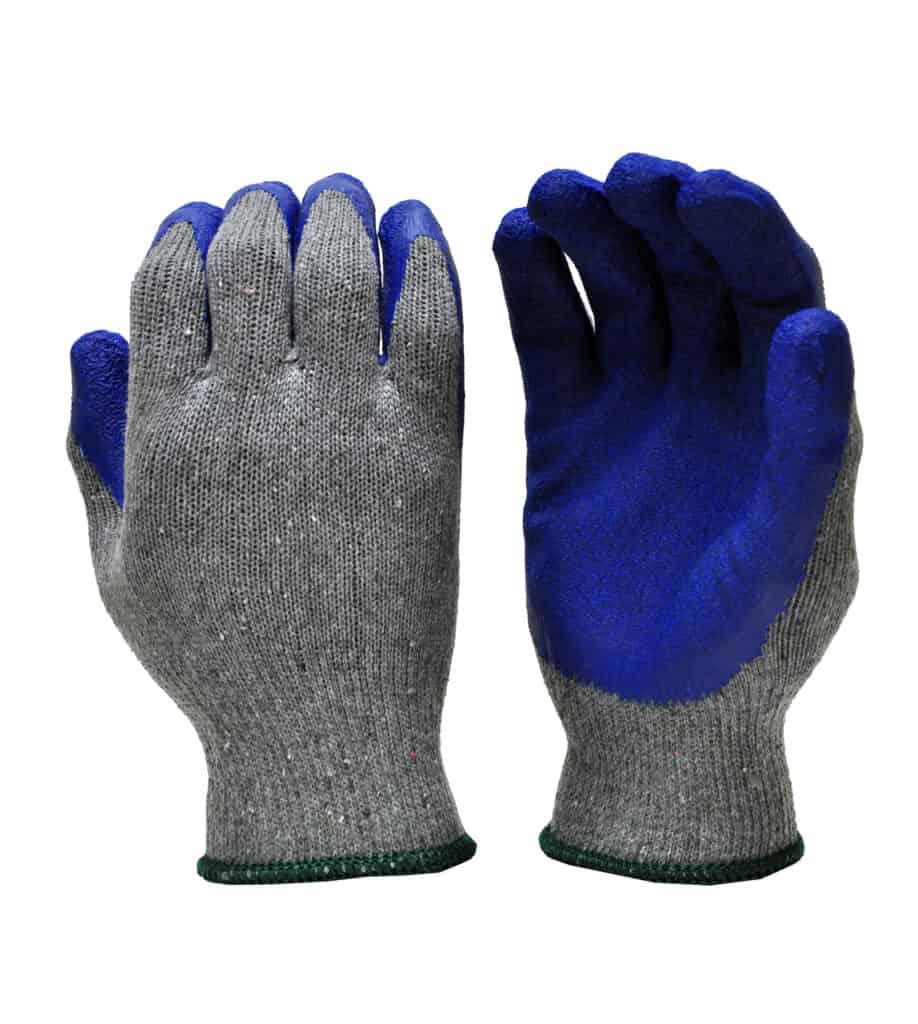 If you handle lots of plastic packaged products, you'll find these useful due to their superior latex coated palm grip. They also last longer than the G&F Cotton Gloves because of their plastic coating.
They also come in twelve pairs and are washable (dry them in the sun) which means they will last you a couple of months on total.
The latex also makes them somewhat water proof. But if you work in a wet environment, your hands are still going to get wet since they are not waterproof.
They cost a little over a dollar per unit which makes them very good value too.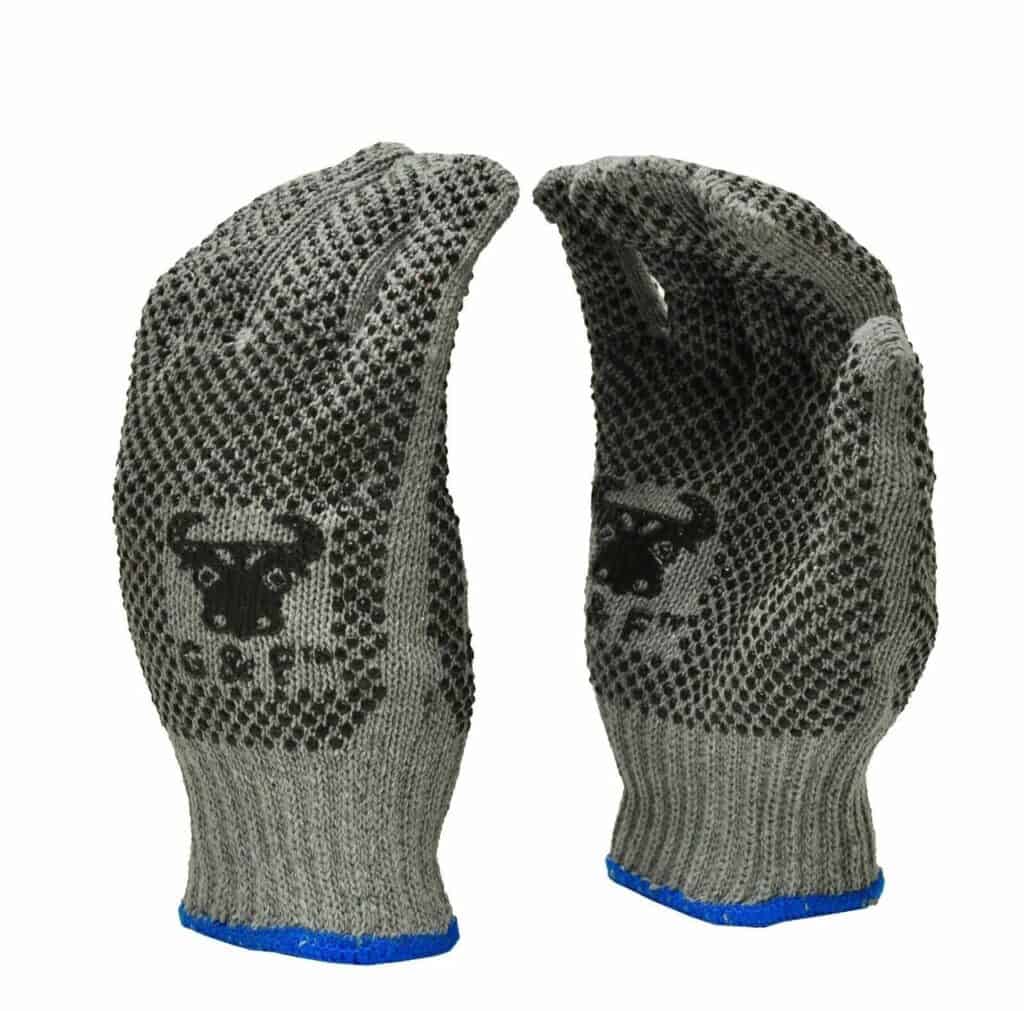 If you work in a warm warehouse environment, then these are a perfect balance of comfort and affordability.
They are made using comfortably dense cotton material that is covered in PVC dots on both sides for better grip. They are also washable but do not expect each pair to last more than a week of regular use though, as they wear out fast, especially at the fingertips.
These gloves are not waterproof (obviously) and don't dry out quickly. In addition, due to the PVC, they can cause skin irritation if they rub on your hands too much, especially when they are wet.
Despite this, I like them because they are very affordable and are guaranteed to last you several weeks of regular use.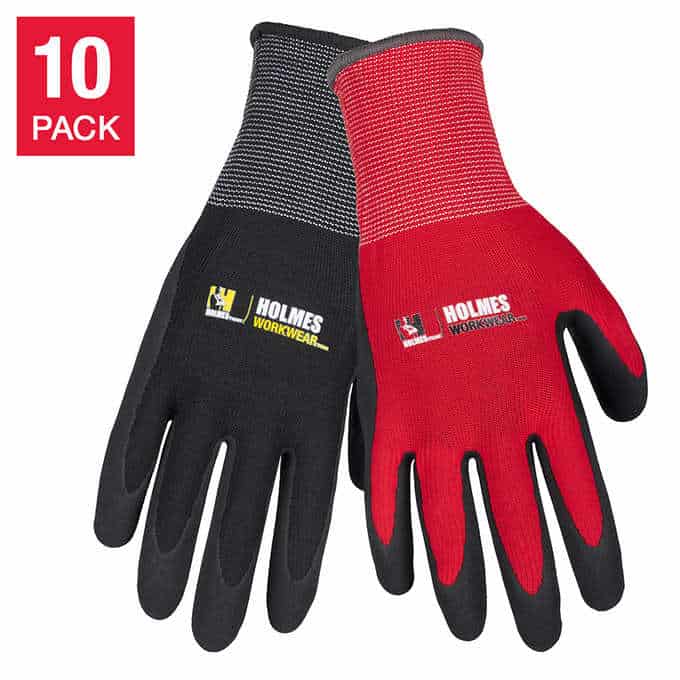 Holmes feel a little bit more premium than the other gloves listed here and their price shows it. But they are good for heavy warehouse (especially order picking!) use for extended periods of time.
They are also coated in very durable latex material and come in ten pairs which means that in total they will last you a very long time.
These come in medium size though, so make sure they can fit your hands before getting them.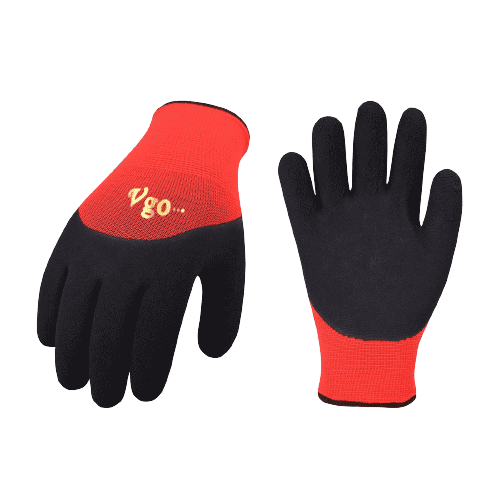 These gloves provide comfortable, smooth lining, warmth and dexterity that is perfect for warehouse freezer work.
They are fairly lightweight with some degree of water resistance. They have sections that are knitted so they're not going to be 100% waterproof – especially if you work in very wet conditions.
However, their fingers are coated with latex material which makes for good grip. This, and the fact that their thick knitted liner provides a lot of warmth makes up for their downside.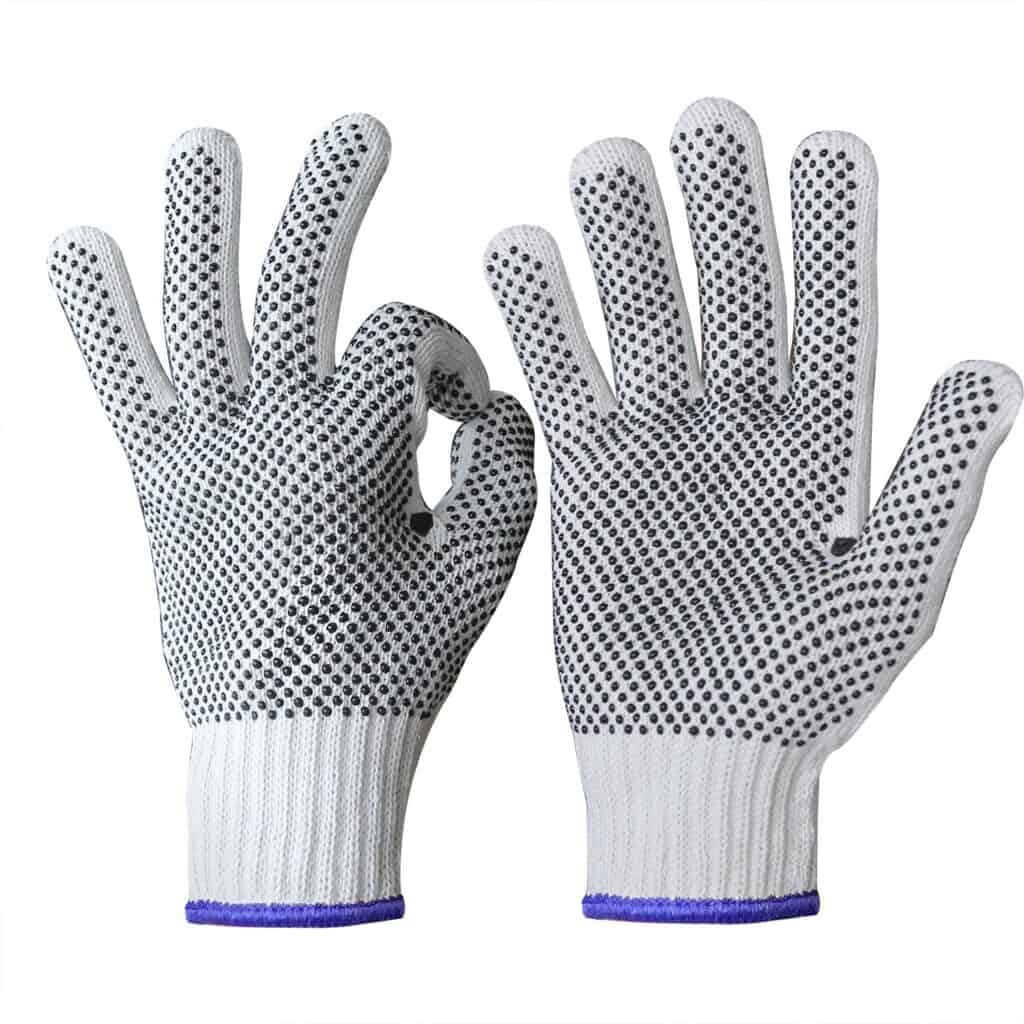 Just like the G&F Products cotton gloves, these gloves are covered in PVC dots which provide enhanced grip.
Their warm cotton polyester makes them suitable for mildly cold warehouse environments.
The dense cotton material also make them water absorbent thus absorbing at least some of the water they come in contact with.
Do note, though, that they are not 100% water proof. They may cause rashes if worn for extended periods, especially when wet.
They will also last you about a week of extended use before they wear out starting at the fingertips.
However, the fact that they come in twelve pairs and that they are so cheap sort of makes up for it. They are guaranteed to last you at least two to three months.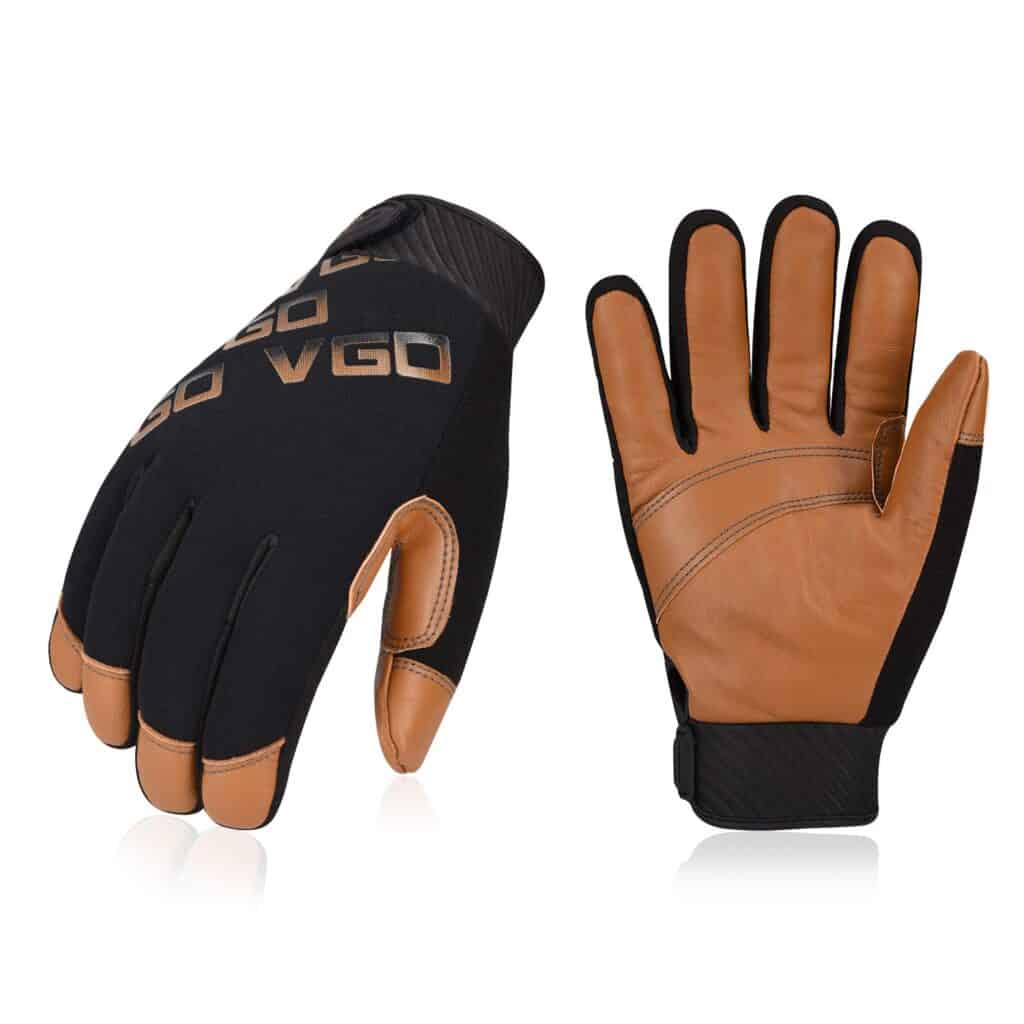 Used by cold storage workers, these gloves are highly abrasion resistant, touchscreen compatible and have great dexterity.
For picking boxes, crates and bags of produce and produce all day, these are perfect. They come in three pairs and their durability and washability means that you are going to be using them for a while.
If you use an RF scanner at your facility, you will find these useful since they work very well with touch screens.
They are not water proof, however, but they will keep you warm in the warehouse freezer. They are also very smooth as they are made from goatskin.
If you want gloves that offer breathability, comfort, grip, reusability and good value for money, then these are it.
They do not provide a lot of warmth though, so they are good for warmer parts of the warehouse.
If you are a loader, handling hundreds of units an hour, these are perfect due to their superior grip and flexibility.
They also keep your hands dry from sweat since they are made from porous material that allows sweat to evaporate quickly.