Becoming a process assistant is one of the first steps associates make when climbing the ladder at Amazon warehouses.
Unlike entry level (e.g. Tier 1) positions (and L4 Area Manager to L5 Area Manager promotions), getting a job as a Process Assistant requires you to pass an interview.
PA interviews are mostly conducted on-site by area managers (AMs).
The PA interview consists of three portions – leadership principles questions, case-study questions and math question(s). Note that in some Amazon facilities, interviewers forego some parts such as the math/flow portion.
Amazon leadership principles-based questions
These are questions used to gauge your knowledge of the Amazon leadership principles.
Case study/scenario-based questions
These are situational based questions where you might role play as a T3 PA and are asked to explain how you would solve a particular problem or improve a process in your capacity.
Math/flow question
The math flow questions are quite easy and are designed for you to show your thought process. Example:
You have 10 associates and each can pack 100 units an hour. How many units can they do in a 10 hour day, given 1 hour of break time?
Before the interview
Before getting a PA interview, you will need to submit your resume on the jobfinder (jobfinder.amazon.com) internal website.
Ask your AM or HR for help in polishing your resume before submitting it.
Interview preparation is going to be an important part of the process. Here are a few pointers that will help guide you through your interview prep.
Request a mock interview
Asking your area manager (AM) to do a mock interview is a good way to boost your confidence. Remember: Practice! Practice! Practice!
Confidence is key
Being confident during your interview can make or break your chances of getting the job. You are applying for a leadership position after all!
This means you should also avoid "ums" and "uhs" in your statements.
Pose questions to your interviewer(s)
To show how much you are interested in the position, it doesn't hurt to ask questions about the job at the end of the interview.
If you can't think of any, here's my go-to: is there anything that I should have asked and I didn't?
Have your stories ready
Using the STAR method, explain the situation needing to be fixed, what you needed to do to fix it, how you fixed it and what was the outcome after it was fixed.
If the interview is online (via Chime) rather than face-to-face, prepare and write down a story for each leadership principle and don't hesitate to use your notes liberally.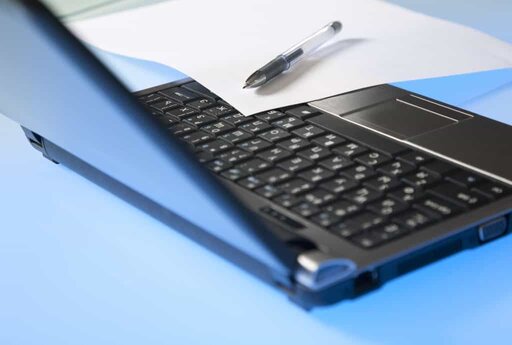 Questions regarding customers
Everyone in the Amazon warehouse has a "customer".
When asked questions regarding customers, you can use downstream customers in your answer. Downstream customers could be pickers if you are a stower, for example.
Make it all about you
Unlike other interviews, here you will need to talk about yourself rather than as part of a team.
If talking about a team, you'll want to state how you led it rather than being a part of it, for example.
Use metrics
Using metrics is a useful (but not necessary) way to illustrate how you solved a problem, e.g. I reduced packing time by 10%.
Amazon leadership interview questions bank
Amazon has a "leadership questions bank" which interviewers can use to interview PA candidates.
Leadership interview questions are related to Amazon principles, i.e, customer obsession, ownership, invent and simplify, learn and be curious, hire and develop the best, insist on the highest standards, think big, bias for action, frugality, earn trust, dive deep, have backbone; disagree and commit, deliver results, strive to be earth's best employer, and success and scale bring broad responsibility.
Sample PA interview questions
Here are some sample questions from the leadership questions bank that you might get asked during your PA interview.
Tell me about a time when you made a bad decision and the learning from the experience enabled you to make a good decision later. What did you learn that you were able to apply?
Tell me about a time when you had to analyze facts quickly, define key issues, and respond immediately to a situation. What was the outcome?
Give me an example of your most difficult customer interaction and how you worked through it. What was the outcome?
Tell me about a time where you not only met a goal but considerably exceeded expectations. How were you able to do it? What challenges did you have to overcome?
Tell me about a time when you linked two or more problems together and identified an underlying issue? Were you able to find a solution?
Give an example of a tough or critical piece of feedback you received. What was it and what did you do about it?
Give me an example of how you have helped save costs or eliminate waste within your operation.
Describe a time where you felt really strongly about something but ultimately lost the argument. How hard did you press the issue? What was your approach after you lost the argument?
Tell me how you help your team members develop their careers. Can you give me two to three examples of specific people in whom invested and how you helped them develop their careers including one who wasn't being successful but you saw potential and chose to invest?
Tell me about a time when you have been unsatisfied with the status quo. What did you do to change it? Were you successful?
People often say the simplest solution is the best. Tell me about a particular complex problem you solved with a simple solution.
Example of a time when you pushed the existing boundaries beyond what was normal and expected for your space and you explored new territory?
Tell me about a time you made a hard decision to sacrifice short term gain for a longer term goal.
Tell me about a time you took a big risk – what was the risk, how did you decide to do it and what was the outcome?
To get the full list of questions, submit your email in the form below.
How to answer PA interview questions
Amazon wants you to answer interview questions using the STAR format. STAR stands for situation, task, action and result.
Get a list of 85 PA interview sample questions together with their answers in the STAR format here.
Interviewers don't fact check what you say so if you don't have past leadership experiences you can make up situations. Just make sure that you rehearse them and that what you say sounds plausible.
Have two to three stories ready that can all apply in whichever questions you'll be asked.
You don't need to limit yourself to Amazon when talking about past leadership experiences. Projects you did in school can also serve as previous experience.
Typically, you'll get around five questions from the list provided in the questions bank. Sometimes, HR provides questions to the interviewers.
It is important to note that you won't know beforehand which specific questions the interviewers are going to ask even if you have a copy of the questions bank.
What happens after the interview?
After the interview, your application status should say "under consideration".
You'll also be notified whether you've been inclined or not within five days via email.
Ask for a copy of your interview feedback from your direct AM.
PA incline
After you get inclined, all you have to do now is wait. Keep checking Job Finder at jobfinder.amazon.com (only accessible using company WiFi).
Most of the time, after getting inclined, you don't need to do another interview to get the job you applied for. You might be requested to do an informal interview, though.
Alternatively, you can take your incline to another Amazon site (after being screened by the hiring manager there).
Job offer
Your incline can last anywhere from 90 days to indefinite depending on the site. If it goes on longer than you anticipated you can Chime or email your HR or hiring manager and explain to them why you are a good fit for the job.
If a PA position opens up and you're already inclined you might get a job offer which you can accept or decline.