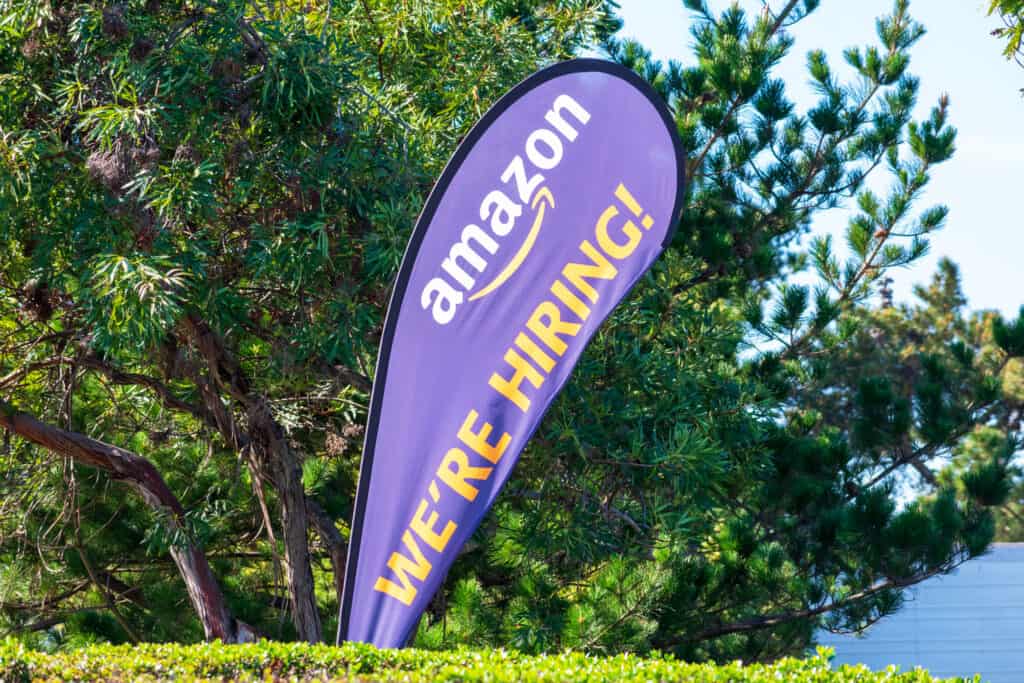 Amazon warehouses typically do high volume hiring twice a year: March to June and late September to December. We know this because they've hired around this time in previous years, e.g. in 2019, 2020, 2021 and 2022.
Hiring ramps up in June in preparation for July sales – Amazon Prime Day – on July 12th – 13th. It starts to pick up again around late August when the company hires thousands of seasonal employees for the end of year peak season.
Amazon's hourly jobs site is the best place to look for current listings of open, entry-level warehouse positions at any Amazon facility.
Seasonal employees (white badge) are usually laid off at the beginning of the year – January to February. The decision on who is let go and who gets converted to blue badge (full-time) may be random or may be based on tenure.
The volume of hiring ultimately depends on the locations' needs as they all have different demands for employees.
Turnover rates at Amazon warehouses remain high as many employees quit voluntarily before the end of peak season.
Due to economic slowdown and thus low sales in 2023, Amazon might drastically reduce hiring in its fulfillment centers. In fact, Amazon has already frozen hiring of corporate employees in its retail business.
There have also been multiple closures, cancellations and delays of Amazon warehouse sites which will certainly contribute to reduced hiring this year.
Are you having a hard time finding open Amazon warehouse positions near you? Enter your email below and we'll notify you once hiring at Amazon ramps up again!