The Loss Prevention department at Amazon warehouses is in charge of protecting people, products and information.
Loss Prevention (LP) specialist (the lowest-ranked full-time LP position at Amazon) is a prominent hourly position and this is well reflected in the compensation.
LP specialists earn more than their entry level peers in operations.
This is because the LP specialist (LPS) position is equivalent to LP manager roles in other retail and logistics companies.
What do loss prevention specialists do?
LPSs have wide ranging duties and responsibilities, some of which are:
Theft mitigation/ shrink control
Investigating mental health issues (e.g. mental health crises)
Writing security related reports
Partnering with law enforcement during investigations
Investigating workplace violence
Conducting security audits, e.g., by ensuring security cameras are working properly
Addressing complaints about the Loss Prevention department
Helping out operations teams during peak seasons
How to get started in Loss Prevention
To get started in Loss Prevention at Amazon, the Amazon.jobs website should be your first stop. Here, you can search for "loss prevention" and sort by location. From there, you can register/log in to apply.
You'll need a few basic qualifications:
1 – 2 years of experience in asset protection, law enforcement, risk management or a bachelor's degree in a related field.
Experience in Microsoft Office suite
High school diploma or equivalent
It is easier to get your foot in the door as a Tier 3 seasonal loss prevention specialist. This position usually lasts three months but you can use it to apply for a Level 4 full-time LPS.
If you already work at an Amazon facility, you can network to gain an upper hand. Do this by joining your building's Loss Prevention Associate Committee (LPAC) and becoming an active member. This is because LPAC has a huge sway on candidate selection.
Interview process
The interview process can be grueling for some but it's well worth it if you succeed.
Having the STAR method and the Amazon Leadership Principles down pat is key.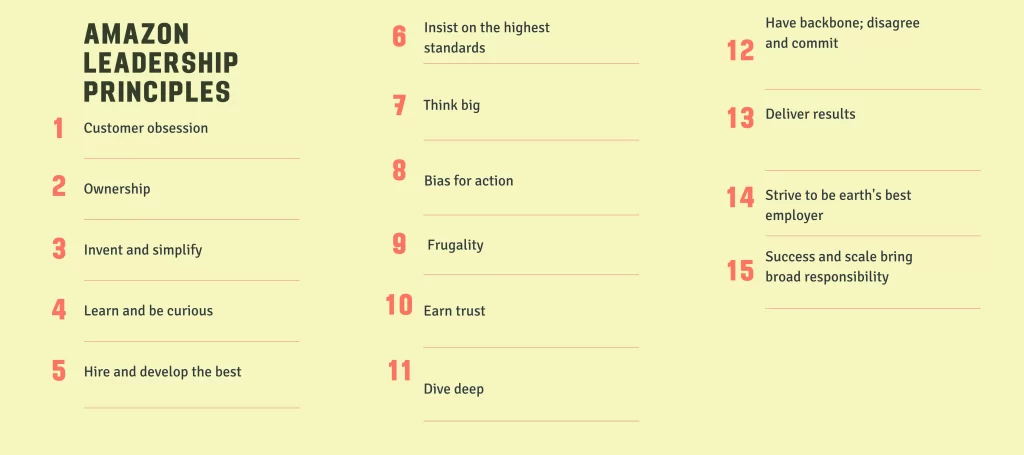 You will have to come up with stories based on your past experiences as an LP (you can make them up or embellish, if you don't have much experience) and apply them to the Amazon Leadership Principles in the STAR format:
(S)ituation
(T)ask
(A)ction
(R)esult
To get an idea of how these questions look like, enter your email below to receive a free copy of 86 Amazon Leadership Principles sample questions (we cannot guarantee that you will receive any of these questions during your interview.
Those applying for Seasonal LPS usually get one or two phone interviews.
For full-time LPS, the interview more or less goes as follows:
You'll get a phone screening interview where multiple interviewers will ask 2 to 4 Amazon Leadership Principles questions.
If you pass the first step you'll get a "pod" interview which is where you get interviewed by a panel of the leadership team in the facility.
You'll get 4 to 6 of these interviews (back to back) on the same day also based on the Leadership Principles.
These interviews can be in-person or virtual and might last 4 to 6 hours.
A few tips about the interview:
The stories you come up with can be based in or outside Amazon.
If you get a virtual interview, you can write down the Leadership Principles and stories on paper to make it easier to remember during the interview.
Use numbers and metrics in some of your answers, e.g., "by doing XX we were able to reduce shrinkage by YY%."
Try to get as many stories as possible
Here is a useful resource that has a sample of 85 behavioral interview questions and answers for the LP Specialist position and uses the STAR method.
After the interview
If you pass the interview, you will get inclined – which is Amazon-speak for "you passed the interview but will need to wait for a position to open up". With an incline, you won't have to do the interview again.
In fact, you can take your incline to a different Amazon facility (if they have an opening) for the same job without going through the interview process again.
Ranks and compensation
There are several ranks in the Loss Prevention department hierarchy. Promotion is based on availability of the positions.
Salaries vary by factors like location, experience, rank and level of education. LP specialists at Level 4 and above also get RSUs and sign-on bonuses.
All Loss Prevention associates also get great benefits.
The following is a brief summary of the most common positions:
Rank
Summary
Type of pay
Seasonal Loss Prevention Specialist
Usually lasts three months
Hourly
L4 Loss Prevention Specialist (LPS)
Reports to the LP manager or site lead
Hourly
L6 Loss Prevention Manager (LPM)
Oversees 2 to 4 LPSs
Salary
L5 LP Site Lead (LPSL)
Is on call 24/7
Works with HR to investigate employee issues
Reports to the Regional LP Manager
May or may not have direct reports
Salary
L6 Regional Loss Prevention Manager (RLPM)
Is responsible for 4 to 6 sites
Salary