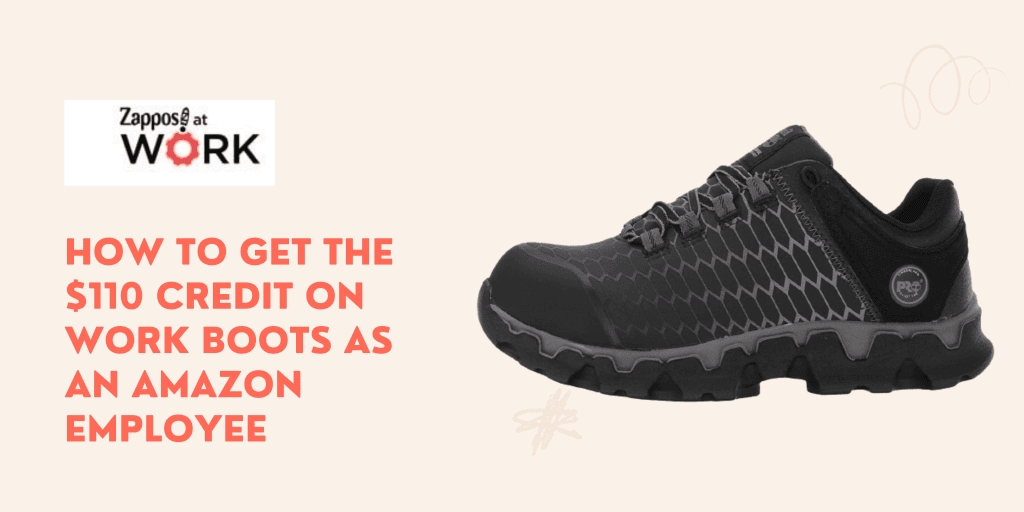 Did you know that as an Amazon worker, you might be able to get free work shoes? Work shoes are probably the most expensive (and most important) item you will ever need as an Amazon warehouse employee.
This is because there is a very real risk that if a heavy box falls on you or a machine (such as a forklift) rolls on your feet, your big toe might get crashed.
It seems Amazon recognizes this problem and that is why they have the Zappos at Work program that provides employees with a $110 discount for approved work boots and even insoles.
In fact, it is now mandatory to wear safety shoes in most Amazon warehouses.
The safety shoes that Amazon wants you to wear are either steel toe or composite toe.
❓ Who's Eligible for the Zappos at Work Program?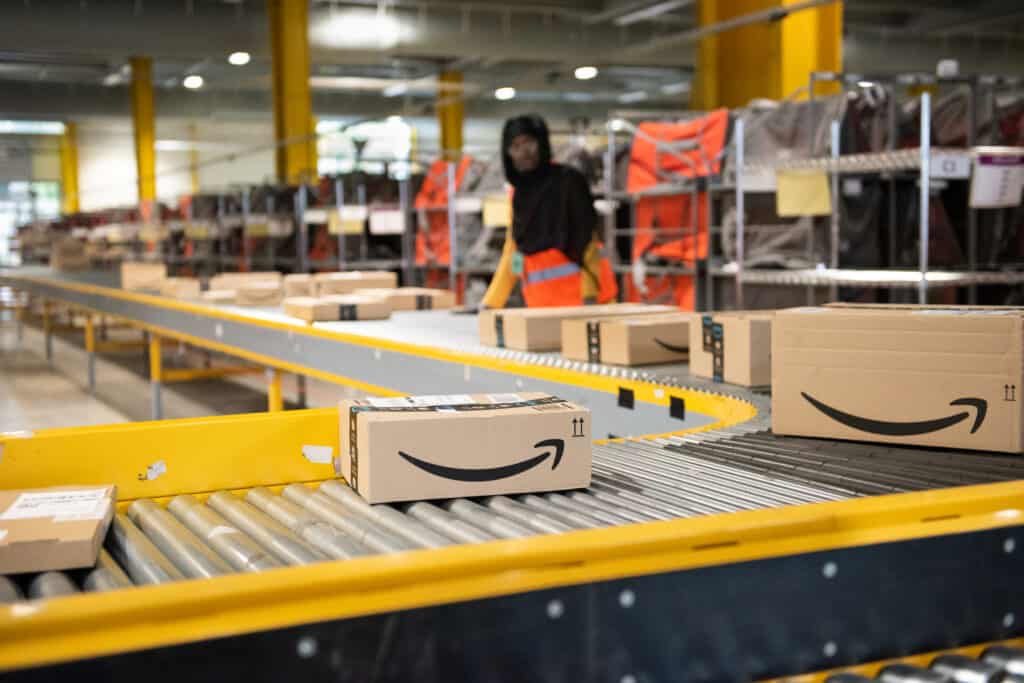 Every Amazon warehouse worker is eligible for this program.
It doesn't matter whether you work in a fulfillment center, sort center, distribution center or AmazonFresh.
Your position also doesn't matter; you may be a picker, stower, waterspider, problem solver, counter, etc.
As long as you work on an Amazon warehouse floor and have an Amazon login, you can get them.
✍️ Signing Up for the Program
Here are a few simple steps to follow so that you can get started on buying your (free) work shoes at Zappos:
Go to the Amazon 'Zappos at Work' web page at https://www.zappos.com/amzl.
After a few seconds, you will be redirected to a login page.
At the login page, click the "Create your Zappos Account" as shown below: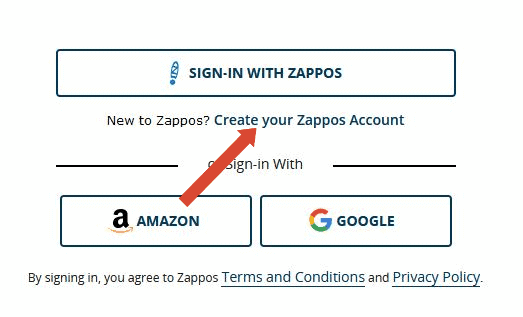 4. Upon registering, you will be redirected to the Zappos at Work Program landing page.
4. Enter your first and last name and your Amazon ID, i.e., username, without the @amazon.com part to enroll (it is the same login information on your badge).
5. You may get an error when signing up, which might be because the list of eligible employees hasn't been updated with Zappos yet.
6. After enrolling, you'll see a list of approved shoes and inserts which you can purchase with your credit. You'll get the discount applied at checkout.
👟 Some Good Shoes You Can Get From This Program
Unfortunately, the selection of shoes you can buy with this program is limited. However, that doesn't mean that you can't get good shoes here.
New shoes keep getting added to the program. If you can wait a few weeks, you may get some very good shoes that are suitable to you. If you decide to wait, remember to always be on the lookout for these new additions to snatch the right ones before they are sold out.
Here is a list of five high quality, lightweight and good looking shoes that have been approved for the Zappos at Work program.
1. Dr. Martens Winch Steel Toe
These Dr. Martens boots are proper work shoes. They are made of thick soles and tough leather meaning that they will last you a long time.
They come in both men's and women's sizes so make sure to choose the right ones if you decide to get them.
One downside with these shoes, though, is that they take considerably longer than other work shoes to break in due to their stiffness. They also don't have ample cushioning so you might want to get insoles and compression socks to go with them.
2. Keen Utility Vista Energy
The Keen Vistas are some of the better looking shoes in this list. Some come in all black while others have blue accents.
They are lighter than conventional safety boots since they use a carbon fiber safety toe instead of a steel toe.
Their excellent shock absorption capabilities means your feet and legs will thank you for them.
They are also very good at sweat absorption and will leave you with dry feet at the end of your shift.
3. Timberland Pro Sport Alloy
The Timberland Pros have a nice mesh design that makes them really stand out.
They will last you more than a year due to the strong and thick soles. Their light alloy safety toe will do just fine in protecting your feet from falling objects.
They are well suited for people who walk long distances on the warehouse floors due to their comparatively lighter weight.
4. Carhartt Lightweight Nano Composite Toe
The Carhartts are extremely lightweight, durable and slip resistant.
Their raised heel makes them very comfortable to wear on the hard Amazon warehouse floors.
They are a little bit on the expensive side but they make up for it with how lightweight they are.
They are also waterproof so in case of any spills, your socks and feet will remain dry.
5. Reebok Fusion Flexweave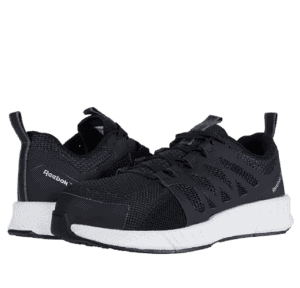 These Reeboks look good and feel good to wear. They have composite toe instead of steel toe thus reducing their weight.
They have very flexible shoes that provide ample cushioning that will save you from soreness around your ankles by absorbing shocks while walking around the warehouse floors.
If your job entails carrying heavy items such as pallets and large items, their composite toes might save your feet from falling objects.
➕ More About This Program
If you encounter problems when trying to buy shoes or during the sign up process talk to your HR or safety specialists, they will be able to help you.
You may find that these shoes are not up to your liking. Most are heavy, bulky and don't look very good. If you don't want them, don't let the credit go to waste; buy them and gift them to a friend or sell them on eBay or Facebook Marketplace.
Also, you are allowed to return them in case they didn't fit or you didn't like them. Zappos is happy to get you new ones at no cost to you.
Note that if your total purchase cost is above $110, you will have to top up the extra amount.
Amazon Whole Foods shoppers are also entitled to the Zappos at Work program since Whole Foods Market is part of Amazon.
This program also applies to insoles too but they have to be in the same basket as the shoes during checkout for the discount to be applied.