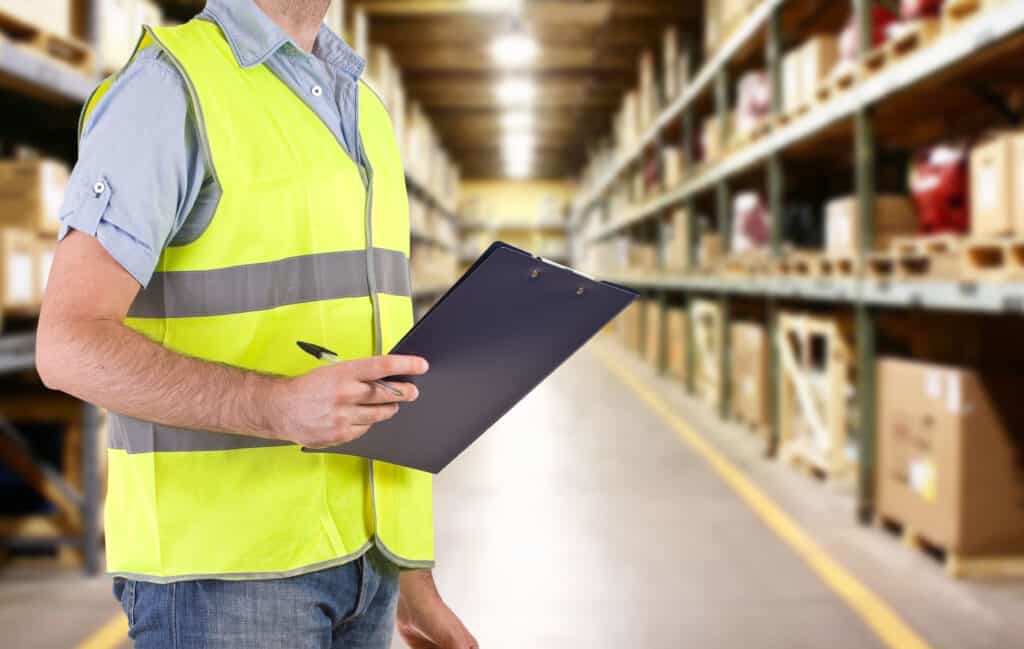 Warehouse jobs are some of the easiest you can get. You don't need a college degree to be employed as an entry-level warehouse associate.
In many warehouses, you don't even need a high school diploma!
However, most entry-level warehouse jobs can be quite exhausting. The fast-paced nature, culture and workload can cause a lot of stress (on the mind and body) and even leave many workers feeling depressed.
Most jobs that don't require much physical labor in warehouses are managerial in nature (e.g. warehouse manager or director). You would need a lot of experience and/or specialized education to get such jobs, however.
Having said that, there are a few entry-level warehouse jobs that are the exception as they are relatively easy. You can even use them to work your way through college. Examples include:
1. Sanitation Worker
Sanitation workers at warehouses are tasked with cleaning facilities within the warehouse floor (including emptying trash cans) and other facilities in the building such as bathrooms.
This role may also be referred to as janitor, cleaner or warehouse custodian.
Cleaning is done using simple equipment such as brooms, dust pans, mops, as well as more complex machines like ride-on sweeper-scrubbers.
Apply for this job at:
2. Yard Jockey
A yard jockey's (also called yard spotter) job is to use a terminal tractor (or yard dog) to pull trailers onto docks for loading or unloading products.
Many warehouses have big lots where trailers wait their turn for loading or unloading. Your job as a yard jockey is backing up trailers onto docks when it's their turn.
Other responsibilities of a yard jockey include:
washing and weighing trailers
setting up tandems
performing pre-trip inspections of the trucks
maintaining records and forms
The job can be pretty laid back in some warehouses as you get a computer that tells you in which dock to put a trailer.
Having a commercial driving license (CDL) is important for this job as it is a requirement in most companies hiring for a yard jockey. Some places only need a valid driver's license, however.
Apply for this job at:
3. Forklift/Reach Truck Operators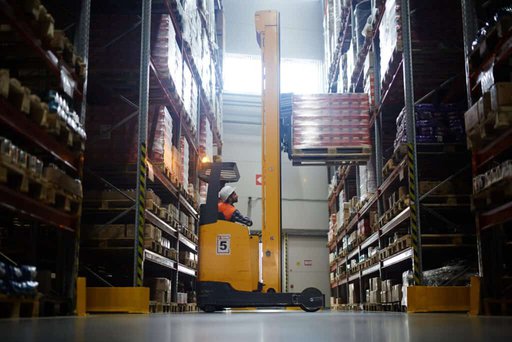 Forklift operators don't have a lot of lifting to do as the job mostly involves transporting pallets from one place to another using a forklift or reach truck.
Most of the lifting will be done when removing empty skids off racks and moving items from one pallet to another.
The job requires a lot of concentration, however, as it is pretty easy to cause serious accidents. Additionally, the job involves repeatedly looking up when picking up or placing pallets on racks which can cause pain on your upper back.
Apply for the forklift driver position at:
4. Yard Marshal at Amazon
Yard marshals work at Amazon warehouse yards where they are in charge of directing and inspecting traffic (mainly semis, delivery vans and Amazon Flex vehicles) that come in and out of the yard.
Yard marshals are also responsible for ensuring that all the yard facilities such as docks are clean and well organized.
This is one of the easiest entry-level roles you can find at an Amazon warehouse since there's plenty of downtime in-between vehicle arrival and departure.
Search and apply for the Amazon Yard Marshal position at the Amazon.jobs portal.
5. Trainer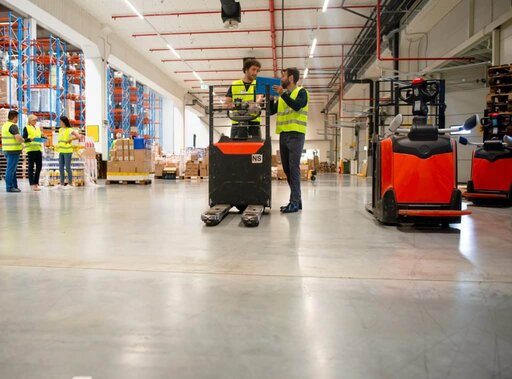 Some warehouses have employees whose main role is to train new hires. A trainer's job is to show employees the ropes. There is some physical work involved such as lifting when necessary to help and explain something (e.g. correct lifting procedures).
Trainers also champion the company's rules and procedures, especially those regarding safety.
It is conventional to have worked at a warehouse for sometime before becoming a trainer. In some cases, however, it is possible to become a trainer within a short period of time.
An example is the trainer position at Amazon (internally called Learning Ambassador) where you can get the job after a few months of employment.
Warehouses hiring trainers:
6. Administrative Assistant
This job requires you to perform general clerical duties such as data entry, writing documents and taking phone calls.
The specific day to day activities will depend on the facility and department you will be working in.
Knowledge of office suite software (especially Microsoft Office and Google Docs) is important in this line of work.
Companies hiring for this role include:
7. Loss Prevention Specialist
LPS personnel are in charge of preventing, detecting and investigating pilferage, fraud and other security incidents in a warehouse.
There is very little physical work involved for loss prevention specialists.
The job involves walking around the warehouse facilities as a deterrence and to spot any suspicious activity involving theft.
Looking at live and recorded surveillance video footage from security cameras is also part of an LPS's job.
Previous experience in law enforcement or military is an asset when applying for this job.
Companies currently hiring for this position:
8. Quality Assurance Clerk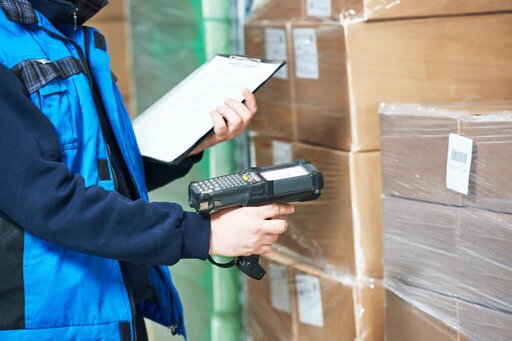 A warehouse quality assurance (QA) clerk's job involves auditing inventory. They ensure that pallets have the right amount of cases and that there are no shortages or overages of items.
While there is limited lifting with this job, QAs still have to walk the equivalent of 10s of miles (especially in large warehouses) to inspect pallets in racks.
They also compile reports of their findings as well as solve problems regarding damaged items as well as receiving and order filling issues.
Apply for this job:
9. Cafeteria Worker
Many warehouses and distribution centers have cafeterias in the breakrooms where employees have their meals. Cafeteria workers serve meals to warehouse employees during their breaks.
Food preparation and serving is not very difficult considering most of it is already cooked fast food and ready to drink beverages such as pop.
Companies hiring:
10. Team Leader
Team leads are in charge of championing the needs of warehouse employees to management as well as assigning duties and enforcing rules.
Many warehouses like to hire team leads from within the company but there are many that will also hire you from outside as long as you have some relevant experience.
You can also go from regular worker to team leader in a matter of months in some warehouses such as Walmart distribution centers.
Other warehouses hiring for team leader positions include:
ALDI DCs – search for "warehouse team leader"
Kuehne+Nagel – search for the "warehouse team lead" position
Target DC – search for "lead warehouse worker".