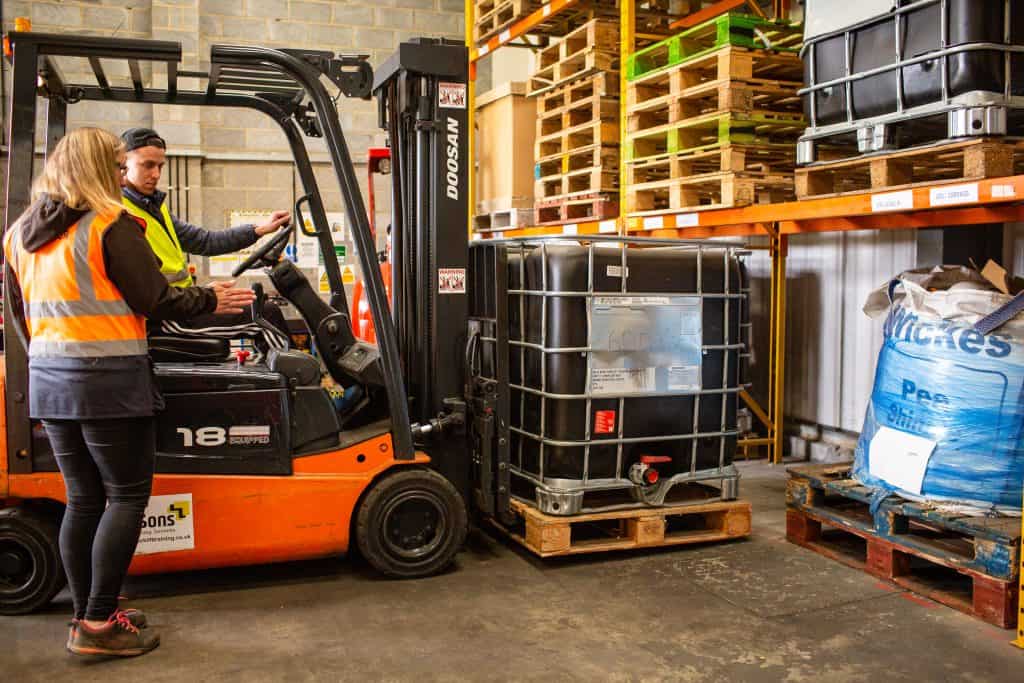 If you are in need of a job to pay your way through college, warehouses and distribution centers are a good choice.
Warehouses are spread out across America and they are some of the most accessible places to find unskilled work opportunities.
They are also a great place to make friends since there are many college students who work in these facilities.
Qualities of a Good Warehouse Job for College Students
Short commute
time
.Getting a job at a warehouse/distribution center near your college or home saves you time that you can use for study. It also makes it less stressful to juggle work and school.
Willing to work with your school schedule
. While working during college, you don't want your job to disrupt your education. It is therefore key to have a warehouse job that is willing to accommodate your schooling needs by providing you with a flexible part-time schedule.
Has sign-on bonuses
. Of late, warehouse workers are in short supply and employers are using all the tricks in the book to win new hires such as – among other things – paying generous bonuses. Since you are likely to be working part-time, you want as much money as you can get with your job so a sign-on bonus is a welcome addition.
Pays weekly
. While in college, you might need a regular flow of income to buy food, clothes or go out on weekends. More frequent income also helps with budgeting. For this reason, weekly pay is preferable to other payment schedules such as bi-weekly.
Tuition assistance
. The best warehouse jobs for college students are the ones with tuition reimbursement and other educational programs as part of their benefits. With good tuition benefits, the company will cover some or all of your tuition fees leaving you with extra income to spend as you wish.
The following warehouse jobs should be among your top considerations when looking to pay for college as they meet all the qualities outlined above and much more.
1. UPS
UPS is among the best when it comes to warehouse jobs for college students. As a part-time UPS warehouse worker, you will get the following benefits:
College money: Up to $25,000 in tuition assistance Weekly pay Medical, dental and vision insurance after 9 months
2. FedEx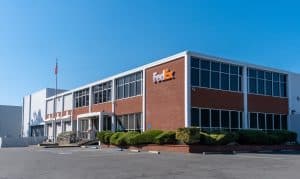 Like UPS, FedEx is a great place to work part-time while going to college.
Your day-to-day activities as a warehouse worker will involve moving and scanning packages.
FedEx affords the following benefits to its warehouse employees that college students may like:
Tuition reimbursement (up to $1,500 per calendar year). Exclusive discounts through the
LifeWorks discount program
. Healthcare benefits where premiums are 100% paid by the company.
3. ALDI Warehouse and Distribution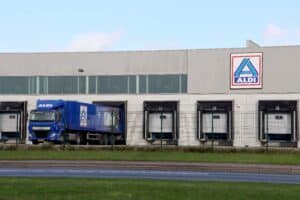 You can work as a part-time order selector at ALDI distribution centers.
ALDI grants part-time employees the chance to have a flexible schedule, which is important for college students.
As a student, you can work with your supervisor to make your own schedule that fits around your classes.
On days that you're working, flex shifts last six to eight hours.
4. Amazon
Despite all the negative media coverage about how Amazon treats its employees, Amazon warehouses are still some of the best employers for college students looking to pay for school.
If you can find a sortation center or delivery station close to you, choose them over a fulfillment center since they are known to be more laid-back than the latter.
Those horror stories about working at Amazon warehouses usually happen in fulfillment centers.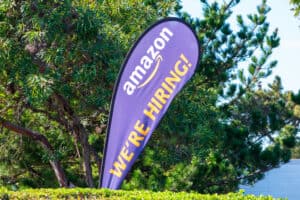 Benefits of working at an Amazon warehouse as a college student:
Plenty of
flexible and part-time shifts
Earn up to
$3000 sign-on bonus
. Get up to $5,250 per year paid towards your college tuition through the
Amazon Career Choice program
. 70% advance pay through the
Anytime Pay program
.
5. Target
Target distribution centers are a great place to work since they have plenty of part-time opportunities for students.
Target also offers internship opportunities to students who may wish to work there long-term.
If you want a career in supply chain such as buyer or inventory analyst, Target is a great place to get started.
What you get while working at a Target DC:
Up to $1,500 sign-on bonus (location dependent) Competitive pay with shift differentials ($19 to $20 an hour) Access to your paycheck before payday 10% discount at Target stores Debt-free tuition program
6. Walmart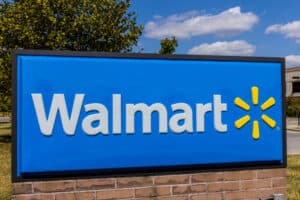 You can easily get a part-time freight handler position at a Walmart warehouse. This position includes roles such as order filler, truck loader and unloader.
The following perks provided by Walmart DCs are a boon for college students:
Live Better U (LBU) tuition assistance. Store and online discounts. Dental and vision insurance.
Walmart also has a great internship program for students, so you might want to check it out.
7. Sysco
With over 300 distribution centers, it is very likely that there is a Sysco DC close to you.
Sysco warehouse jobs come with great perks that many college students would find attractive, such as:
A
college savings plan
. Discounts on a variety of items such as phones and computers. Home insurance (inc. renters insurance) and auto insurance discount. Dental, vision and medical insurance.
8. Staples
As a Staples part-time warehouse employee, you will be working with material handling equipment such as forklifts and electric pallet jacks.
As a part-time associate, you might work as a loader, picker or bulk associate (organizing orders to be picked efficiently).
Like in most warehouse jobs, there will be a lot of lifting, bending and twisting.
Here's why you might want to work at a Staples warehouse as a college student:
Up to $3,000 sign-on bonus in some locations. Competitive pay ($18 to $20 an hour). Dental, vision and life insurance to all part-time associates. Discounts for clothes, cars, travel, entertainment and other goods and services.
9. Uline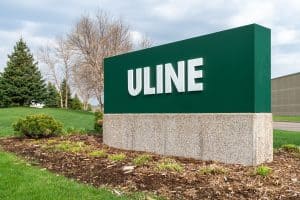 Part-time warehouse associate positions at Uline are available at 20 to 25 hours per week – various days are available.
At Uline warehouses, you will most likely be dealing with industrial, shipping and packaging materials. Expect to lift and push items that weigh up to 70 lbs.
You will also be loading and wrapping skids.
This position pays 18 to 21 dollars an hour.
10. Walgreens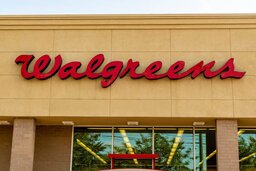 If you live or go to college close to a Walgreens facility, try to get a summer job there since they are a great fit for college students looking to pay their bills.
They have plenty of part-time positions open and your manager can work with you to make a suitable work schedule subject to your availability.
In addition, Walgreens has a tailor-made internship program for college students who want to pursue a career in distribution.