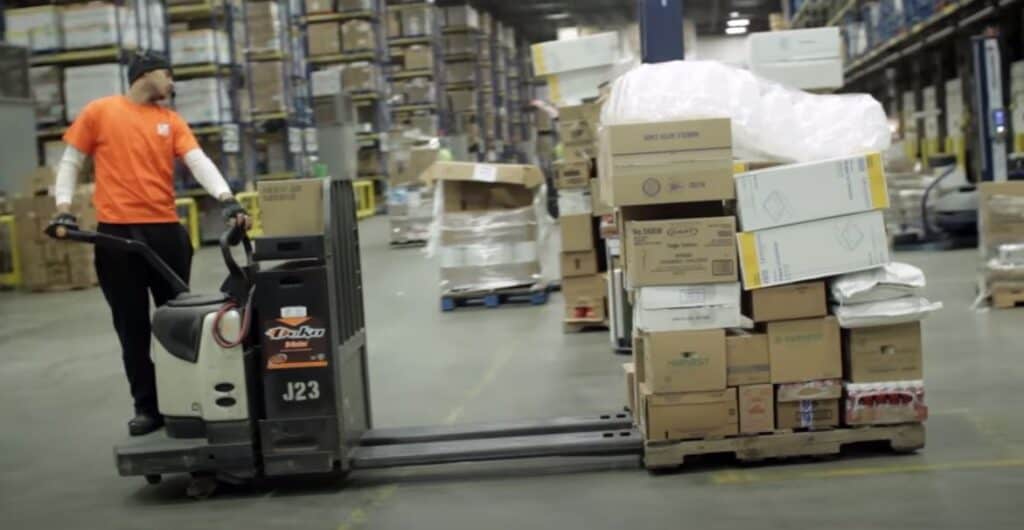 Order fillers are Walmart distribution center (DC) employees who fill and pack orders as directed by a voice picking device or in accordance with specifications on sales slips or order forms.
Walmart frequently uses the terms freight handler or team associate in job advertisements for this position. These serve as umbrella terms for similar roles at the DC such as loader and unloader.
You can apply for this position on the Walmart Careers portal.
As an order filler, you might also be labor shared to other departments such as shipping and receiving as the demand for labor in those departments dictates.
Job Description of an Order Filler
Safely perform physical activities to load, unload and move merchandise by hand or using material handling equipment.
Work in multi-temperature environments such as cooler, freezer or dry.
Use voice picking terminal systems to receive and fulfill orders.
Operate material handling equipment such as electric pallet jacks, dollies and wrapping machines.
Read work orders or receive oral instructions from a terminal computer to ascertain catalog numbers and quantities of merchandise.
Label and wrap pallet loads securely prior to shipping.
Job Requirements
Ability to lift up to 50lbs.
Be at least 18 years of age.
Have safety shoes or boots on your first day.
Ability to stand or walk for long periods of time (up to 12 hours per shift).
Types of Order Filler Jobs at Walmart DCs
There are different types of order filler roles at Walmart DCs, each having different responsibilities. Some of these roles are:
Non-Con (Non conveyable) Order Fillers. Non-con order fillers work in regional and grocery DCs in the freezer, dairy/deli and meat and produce sections. Usually, non-con order fillers pick items that cannot ride the conveyor belt, e.g., groceries.

Non-con order fillers drive electric pallet jacks, stacking pallets with items from pallet racks. These pallets are then loaded onto trucks and shipped out to Walmart stores.
In other warehouses, this position might be referred to as order selector.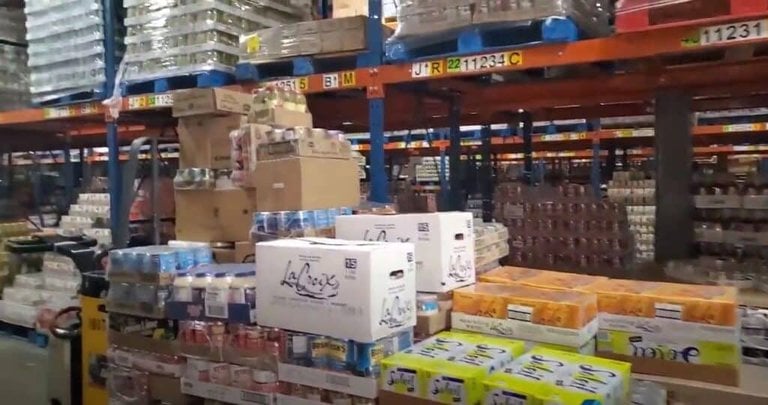 Caselot Order Fillers process products that are typically palletized in full cases, i.e., each pallet only has one type of product on it. They label and "throw" these cases onto conveyor belts. From there, the cases travel to the shipping dock where they are sorted and loaded onto trucks for transportation to the stores.
Breakpack Order Fillers. Breakpack is where incoming cases are broken out into single item units (e.g. medicine, deodorant, shaving cream and soap) and placed inside break packs. They are then set onto conveyor belts headed for the shipping docks, loaded onto trucks and sent out to stores in less-than-case quantity.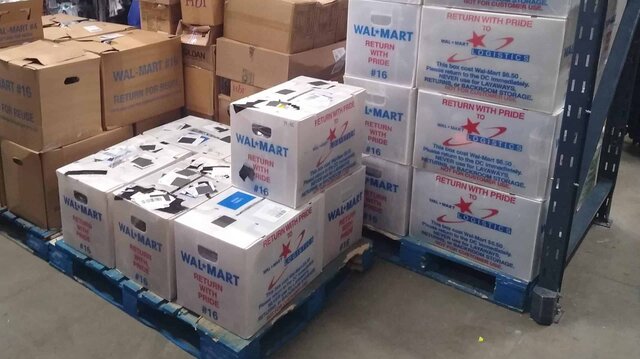 Tips for Becoming Better at Your Job
Eat a good amount of healthy and calorie-rich food every day to build up energy that you'll need for this kind of work. Without proper nutrition, you will get exhausted quickly and decrease your performance. Mixed veggies, brown rice, lean meat, eggs and cashew nuts are a good start.
Get good work shoes/boots and insoles since order filling entails standing and walking on hard floors for long periods of time each working day. Your feet will be sore and painful as a result, especially if you're new and not used to the job yet. Getting good quality steel-toe or composite-toe shoes helps immensely.
You need a good pair of gloves especially if your are a caselot order filler. You will likely be handling hundreds of cases per shift, so having gloves that will protect your hands from cardboard boxes as well as keep them warm (if you work in the freezer) is important.
Drink enough water while working. Dehydration is one of the main causes of fatigue. Therefore, having a bottle of water with you to be sipping from is advisable. A CamelBak bottle with a straw is a good option.
Consider reducing your intake of coffee and other high-caffeine beverages such as energy drinks during your breaks. Coffee only adds temporary boosts of energy and it's a diuretic, meaning that it decreases the amount of water in your body.
Tea is my preferred choice over coffee since it has milder amounts of caffeine and won't give you the jitters you experience with coffee.
Remember to stretch every day before work and on your days off too. Stretching increases joint flexibility, reduces risk of injury and improves performance.
Shift Hours
Like other employees on the warehouse floor, order fillers work in different shifts at Walmart DCs. These shifts vary by location.
Order fillers may work four day 10-hour shifts or three day 12-hour shifts. The most common types of shifts are:
A1: Tuesday to Friday, 3PM to 1AM
A2: Tuesday to Friday. 4PM to 12AM
A3: Tuesday to Friday, 8PM to 6AM
B1: Saturday to Monday, 5AM to 5:30PM
B2: Saturday to Monday , 6PM to 5AM
B3: Saturday to Monday, 7PM to 6AM
Remember that different distribution centers may have different shift types.
Depending on your location, you might also have two twenty minute breaks. Some locations also have a 30-minute unpaid lunch break.
Pay and Benefits
Order fillers at Walmart get decent hourly pay which tops out at around $20/hr to $24/hr depending on factors such as shift times and location.
Pay differentials for working the night shift or second shift, working in the freezer or working on weekends are common.
Walmart DC workers, including order fillers, also get quarterly bonuses of up to $500.
Attendance bonuses. DC workers might also get bonuses for perfect attendance which can be as much as $500 a week.
Like in many distribution centers, order fillers at Walmart DCs earn performance incentives. Incentives are earned based on your productivity rate, i.e., how fast you finish your orders without errors.
Some of the benefits are:
Paid time off (PTO)
401(k) match
Stock purchase plan
Parental leave
Live Better U education program
Transfer From Walmart Store to DC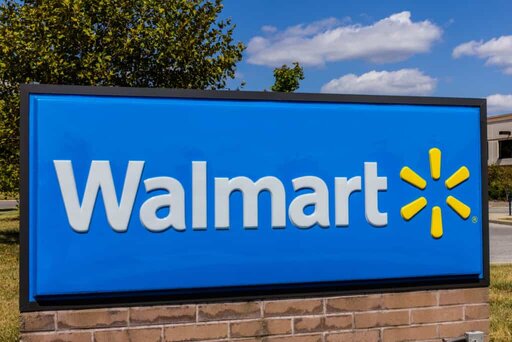 As a store team associate, you can request to get transferred to a Walmart DC. Walmart gives opportunity to those employees who wish to transfer from the store to a DC to do so.
Management at your store should be able to help you in this regard.
Generally, Walmart DC team associates are paid better than their peers in the stores. This is one of the main reasons that one would want to transfer from the store to a DC.
Before you transfer you need to consider that the DC jobs, including order filling, are much harder than those at the stores.
You also need to consider your commute because sometimes you might find that the DC is further from your home than your local store. For some associates, this is worth it due to the higher pay.
Pros of Working as a Walmart Order Filler
As an order filler, you will likely get full set hours. Since the turnover rate in warehouses is high, there is plenty of work to go around if you need the hours.
Walmart DCs are some of the best paying out there and have a good set of benefits.
Being an order filler will whip you into shape. You will be frequently lifting, pulling, pushing, squatting, bending and reaching.
Being constantly busy makes the day go by faster as opposed to other kinds of jobs where it's easy to get bored and for the day to drag on.
You can easily get transferred to other areas of the warehouse such as receiving or quality assurance which will help you in future if you plan on getting a promotion.
Cons of Being a DC Order Filler
Order filling will wear you out. The job is seen as one of the "hardest" at Walmart DCs because of the amount of physical work involved.
Caselot order filling can be mind-numbing work because it involves standing in one place for long periods of time.
If you work as a non-con order filler, you will likely be using a voice picking headset to receive instructions during picking. These headsets are known to have issues with connectivity, not understanding your words, etc. This may significantly slow you down.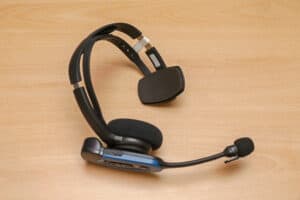 Warehouse jobs can be depressing in some situations. This is especially the case if you work in a badly managed distribution center where employees are just a number.
Roles Similar to Order Filler at Walmart DCs
If you get hired as an order filler at Walmart, you may be assigned to other duties that may be classified under "Freight Handler". Examples of these functions are loader and unloader.
Truck Loader
Truck loaders are tasked with loading items onto trailers for outbound shipment. Cases come down conveyor belts and the loader hand stacks them in a safe manner in the container.
Loaders might single-handedly load three to four trailers per 10-hour shift.
Truck Unloader
Unloaders basically do the opposite of loading. They unload incoming merchandise from trailers, label it and send it to Processors, whose function is receiving and scanning items into the warehouse management system.