Amazon is planning sweeping changes to its tuition assistance program – Amazon Career Choice – for hourly-paid warehouse associates.
The new program went live on January 1st 2022. Employees who have worked at Amazon for as little as 90 days will be eligible for having their tuition, fees and books fully paid; up to a maximum of $5,250 per year (part time associates get up to $2,625).
Of note is that unlike education programs in most companies which are based on reimbursement only, Amazon Career Choice has both reimbursement and prepaid options so associates don't have to foot the bill in advance if they don't need to.
The Purpose of this Program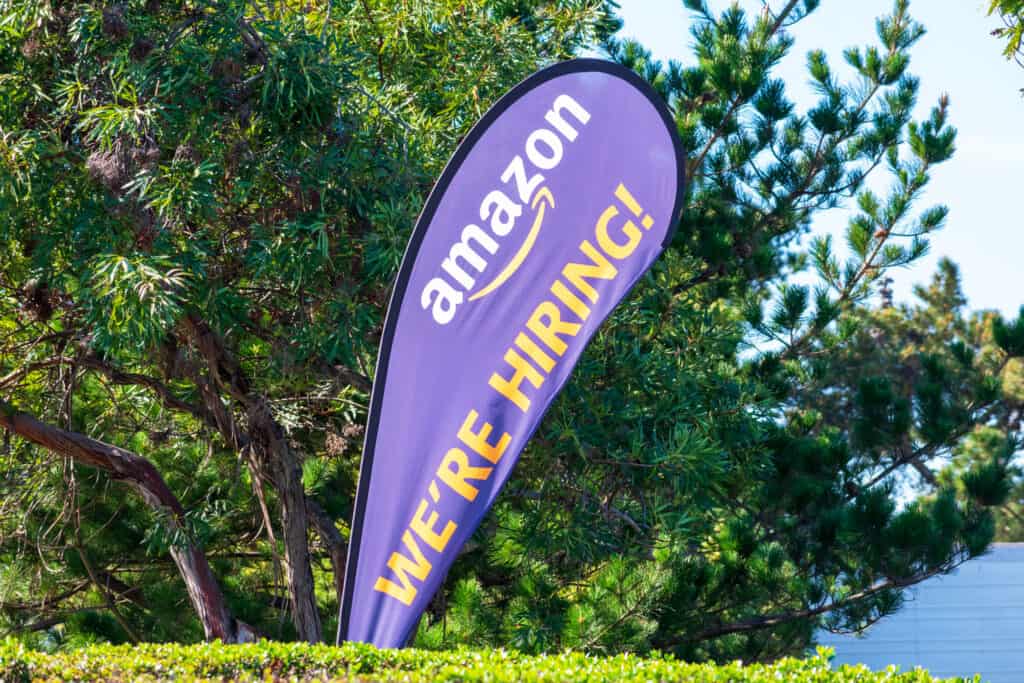 Amazon offers this program as a way to attract and retain workers. After completing their studies, employees may continue to work for Amazon or switch careers if they wish. Switching jobs and leaving Amazon does not require you to pay the fees back.
There is also increasing competition from companies offering similar tuition benefits. Target, Walmart and UPS are some of the companies offering similar benefits to their warehouse employees.
For these reasons, Amazon has revamped the program for Janauary 2022 by making the tuition benefits even more attractive to current and would-be employees.
For instance, previously, associates had to wait a full year to access the benefits. The payout was also lower; at 95% of the cost up to a maximum of $3,000 per year.
Other differences between the old (current) and the new (2022) benefits plan are:
| Previous Amazon Career Choice Program Details | Updated Amazon Career Choice Program for January 2022 |
| --- | --- |
| Lifetime maximum of $12,000 over 4 years | No lifetime maximums |
| Supports Associate degrees, college certificates, skilled trades and diplomas | Also GED, English as a second language (ESL) and Bachelor's degrees |
| 1 year at Amazon to be eligible | 90 days at Amazon to be eligible |
| 95% of the tuition & fees paid up to a maximum of $3,000 per year | 100% of the tuition & fees paid up to a maximum of $5,250 per year |
| Applies to a few select programs and schools | More programs and schools added |
Differences between the current program vs the revamped version.
Classes are offered at Amazon facilities, on college premises and online. The mode of delivery depends on the location of your facility and the type of program.
The Career Choice website has been updated with further details on January 1st.
Total Amount Covered
Amazon says they'll cover 100% of education expenses up to a maximum of $5,250 and $2,625 annually for full-time and part-time associates respectively. They may pay more under special circumstances.
These expenses include tuition, books (which can be submitted for reimbursement) ands other fees.
The reason Amazon and other companies cap their tuition benefits at $5,250 is because at or below this amount, the benefit is not taxable to employees. This is in accordance with section 127 of the Tax Code.
How to Apply for the Program
To apply for the program, go to https://www.amazoncareerchoice.com – the Amazon Career Choice official website – then log in using your A to Z app credentials.
One thing to note is that the website has not yet been updated to include details about the changes to the program, such as a list of the newly added courses and pre-approved schools. This should be done by January next year.
Make sure to discuss your course scheduling needs with HR since they may clash with your shifts, especially if the courses are offered in person.
Who is Eligible to Apply?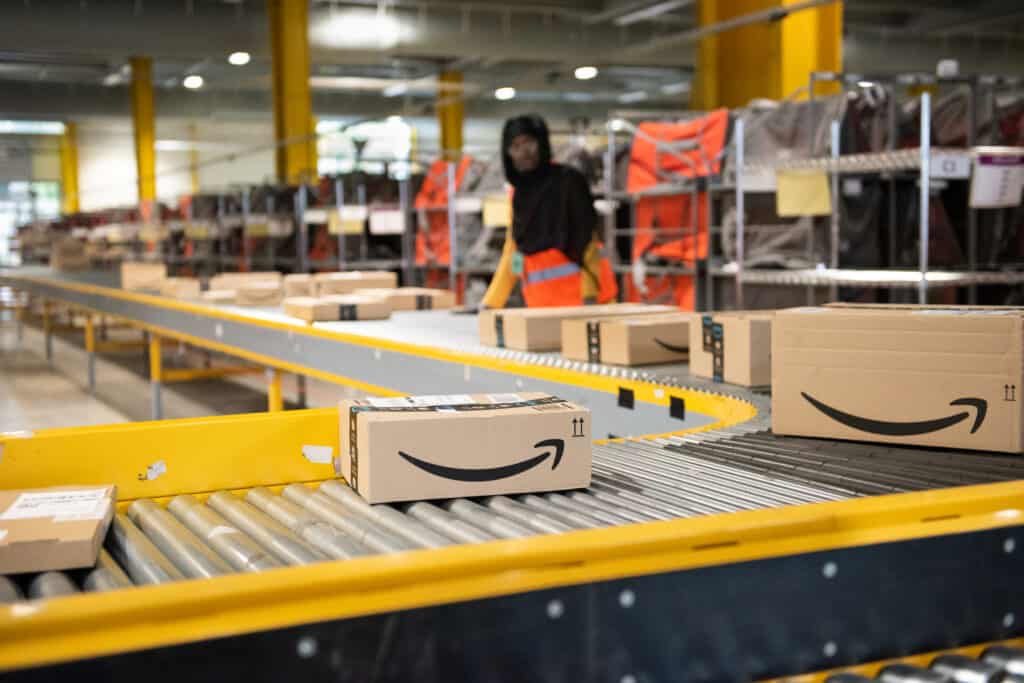 The Amazon Career Choice program is available for fulltime, Flex reduced time (FlexRT) and part-time hourly paid associates who have worked for at least 90 days at Amazon.
Amazon WholeFoods shoppers who are in the More Time Ready (MTR) program are also eligible for the benefit.
Available Courses
This program applies only to pre-approved courses and colleges. These courses are not all aligned with Amazon's line of business. For example, students can choose to study nursing or CAD.
Classes may be offered in person, on-site (in the Amazon facilities), online and live online.
Courses provided include but are not limited to:
Information technology (IT)
Nursing
Trucking
Electrical engineering
Web development
Mechanical engineering
Dental Hygienist
EMT
Accounting
Computer Aided Design (CAD)
When it comes to on-site classes, you will find that different Amazon locations offer different programs. For example, some may offer nursing and trucking only, while others offer IT and electrical engineering.
Schools in the Amazon Career Choice Network
The tuition benefits can only be accessed in schools that are in the Amazon Career Choice network and the list can be found on the official website.
The following is a list (not exhaustive) of currently approved schools and programs in the Amazon Career Choice network.
| School | Available Programs | Locations |
| --- | --- | --- |
| Rowan College at Burlington County | Health, Manufacturing, IT, CDL, Supply Chain, Paralegal Studies | Online, Burlington County, New Jersey |
| Community College of Baltimore County | Automotive Technology, Legal Studies, Cybersecurity, Manufacturing | See here |
| Alamo Colleges Network | Programming, 3D Animation, HVAC, Aircraft Technician, Bookkeeping, Business Management | San Antonio and Universal City, Texas |
| Flatiron School | Software Development, Amazon Data Analytics, Cybersecurity Analytics | Online |
| Bluegrass Community and Technical College | Healthcare, IT, Manufacturing, Skilled Trades | Lexington, Kentucky |
| Sage Truck Driving Schools | Commercial Driving License (CDL) | See here |
| Gateway Comunity and Technical College | Transportation Technologies, Manufacturing, Healthcare, IT | Boone County, Covington and Edgewood, Kentucky |
| Roadmaster Drivers School | Commercial Driving License (CDL) | See here |
| Platt College Riverside | Cybersecurity, Graphic Design, Web Development, IT | Los Angeles, CA |
| Governors State Univerity | Medical Billing and Coding, Clinical Medical Assistant | Online |
| We Can Code IT | Web and Software Development | Online |
| Coding Dojo | Web Development | Online |
| Penn Foster College | Veterinary Technician, Engineering Technology, Pharmacy Technician | Online, on-site |
| Natural Resource Training Group (NRTG) | Environmental Field Skills | Online, local sites across North America |
| Maricopa Community Colleges | Electrical Technician, Computer Integration Systems and Support, Paralegal, Education | On-site, online, hybrid, see physical addresses |
| Jefferson Community and Technical College | Aviation Technology, Healthcare, IT, Transportation Technologies, Mechanical and Skilled Trades | Louisville, Kentuky |
List of schools in the Amazon Career Choice network. Please note that this is not a comprehensive list.
Alternative Warehouse Jobs Offering Education Benefits
Amazon has some competition when it comes to offering tuition assistance programs. Target, Walmart and UPS are some of the companies with generous benefits that also hire warehouse employees:
Target
Target's tuition assistance program pays for all of the tuition, books and fees for select Bachelor's degrees, certificates and bootcamps.
The caveat is that these programs must be business aligned and in schools that are covered by Guild Education.
All part-time and fulltime frontline employees (team members), including warehouse/distribution center staff, can apply for this program.
Unlike Amazon, Target employees are eligible for this benefit from the day they are hired.
For Master's degrees (including MBAs) and undergraduate degrees that are not business aligned but are still within the Guild Education network, Target will pay up to $10,000 and up to $5,250, respectively.
Walmart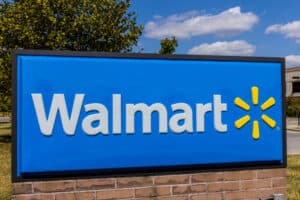 Walmart has the Live Better U (LBU) tuition assistance program that pays 100% of tuition fees and book costs for their associates.
Like Target, Walmart mostly funds business-aligned programs (e.g., Business, IT or Supply Chain) offered by schools that are in the Guild Education network.
The LBU program also applies to Sam's Club since it is owned and operated by Walmart.
Associates are eligible for the program from the first day of employment.
UPS
Package handlers and other part-time employees at UPS can expect to get tuition reimbursement of up to $5,250 per year with a maximum lifetime of $25,000 per year through the Earn and Learn program.
As with Target and Walmart, eligibility for the program starts from the day you are hired.
Employees can choose any program of their liking as long as it is offered in an approved post secondary institution.