The Earn and Learn program is a tuition assistance package offered by UPS. With this program, UPS part time package handlers and other employees can pay for their college expenses.
It is available in more than 100 locations in the US and can be used to pay for tuition, books and fees.
Earn and Learn is a reimbursement program, which means that you pay for your tuition fees upfront and submit your passing grade at the end of the semester. They will then send you a check or direct deposit to cover the cost.
Reimbursement is up to $5,250 per calendar year with a maximum lifetime benefit of $25,000.
Many of the approved colleges also offer distance learning as a feature to help those who have busy schedules accomplish their academic goals.

The program is offered through EDCOR, a company that provides educational benefit outsourcing services.
Earn and Learn program eligibility requirements
You have to attend an approved university, college, trade or technical school to be eligible.
You must be working at an approved UPS location.
Unlike other benefits such as health insurance which take 9 months to be eligible, you are eligible to apply for the Earn and Learn program from day one.
There is a given window of time to sign up for the program after which you are not eligible anymore – usually within 30 days of your school term.
There is NO requirement that you have to stay with the company for a certain amount of time after you receive your reimbursement as a part-time package handler.

You can leave at any time and won't have money owing to the company. Repayment is only required for full-time management positions such as supervisors.

You have to be an active employee when the reimbursement is issued.
Unlike other tuition assistance programs, Earn and Learn does not restrict your course of study – you can choose any subject you want, as long as it's in an approved school.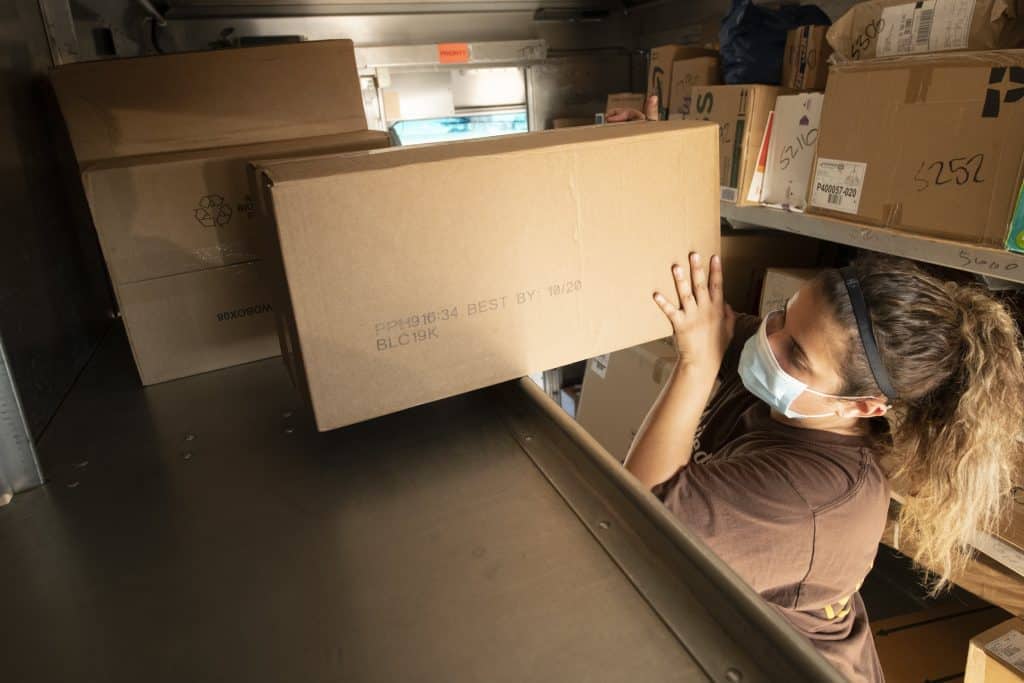 How to apply for the Earn and Learn Program
Sign in to the UPS EDCOR website.
Enroll by filling out the application form.
Enroll for classes at an approved school
Submit your passing grade within a specific window of time.
Corporate will then send out an approval email for your reimbursement, which takes about 2 to 3 weeks to receive.
Approved schools
The Earn and Learn program is applicable to different kinds of educational institutions such as colleges, trade schools and CDL schools.
Some of these institutions are listed below.
Please note that this list is not comprehensive.
Other warehouse jobs with great tuition benefits
Alternative companies that offer great education benefits include Amazon, Target and Walmart. These companies also hire for warehouse employees whose job functions may be similar to those found at a UPS facility.
Amazon fulfillment center employees
The Amazon Career Choice program is a prepaid education assistance program which means that unlike UPS, employees don't have to foot the bill in advance.
It takes 90 days of employment for Amazon associates to be eligible for this program.
Through the Career Choice program, Amazon fulfillment center employees can get their tuition, books and fees fully paid up to $5,250 per calendar year.
Also unlike UPS, there's no lifetime maximum for this program.
Walmart distribution center employees

Through the Live Better U (LBU) tuition assistance program, Walmart pays 100% of tuition fees and book costs for their distribution center and retail associates.
Unlike UPS, Walmart mostly funds business-aligned programs (e.g., Business, IT or Supply Chain) offered by schools that are in the Guild Education network.
The LBU program also applies to Sam's Club, which is owned and operated by Walmart.
Associates are eligible for the program from the first day of employment.
Target distribution center employees
Target has a tuition assistance program that pays for all of the tuition, books and fees for select Bachelor degrees, certificates and bootcamps.
The caveat is that these programs must be business aligned and in schools that are covered by Guild Education.
All part-time and fulltime frontline employees who include warehouse and distribution center staff, can apply for this program.
Like UPS, Target employees are eligible for this benefit from the day they are hired.