Warehouse jobs can be very lucrative. They tend to pay well since there is a lot of demand and competition for warehouse workers.
What's even better is that you don't need any specialized education as an entry level warehouse employee.
Virtually all warehouses provide free in-house training and certification for entry level jobs like forklift operator and order selector.
Additionally, if you are a student, warehouse jobs are a good choice for working your way through college.
However, not all warehouses are the same. There are four things we need to look at when determining the best warehouses to work for. They are:
Benefits
: good benefits will improve your quality of life as a warehouse employee. You want to work at a place where everyday stresses such as health and financial well-being are taken care of for you and your family.
Pay
: the best warehouses recognize the effort and sacrifice workers make when doing their jobs and provide commensurate remuneration. This pay also includes incentives which are bonuses paid to workers whose performance exceeds a specified time allocation. Almost all warehouses listed here give out incentive pay.
Work Environment
: you want to work in warehouses that provide conducive environments to work in (e.g. free of workplace harassment and management bullying). Remember, you will be spending a large chunk of your life in these places.
Career growth opportunities
: Nobody wants a dead end job. Ability to move up the ladder is necessary for job satisfaction. Career advancement in most warehouses is difficult but companies listed in this article encourage promoting from within.
1. PepsiCo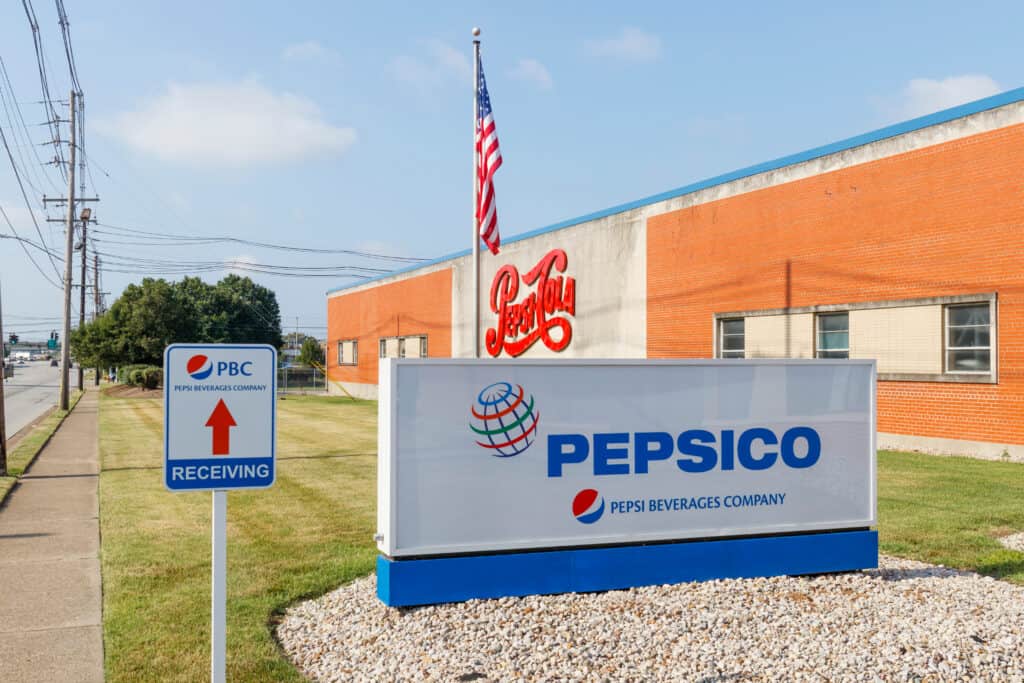 As one of the biggest soft drink companies in the world, PepsiCo is one of the best places to work at, and that includes its warehouses.
This section focuses on Pepsi-operated warehouses only as independent bottlers also have their own warehouses.
Typical job positions at PepsiCo warehouses include:
Warehouse and forklift support
Seasonal warehouse support
Warehouse worker
Merchandiser
Warehouse technician
Order picker
Pay and Benefits
Medical, dental and vision insurance
Life insurance
Paid vacation
401(k) plan
Maternal and paternal leave
Tuition reimbursement
Pay – $18/hr
2. WinCo Foods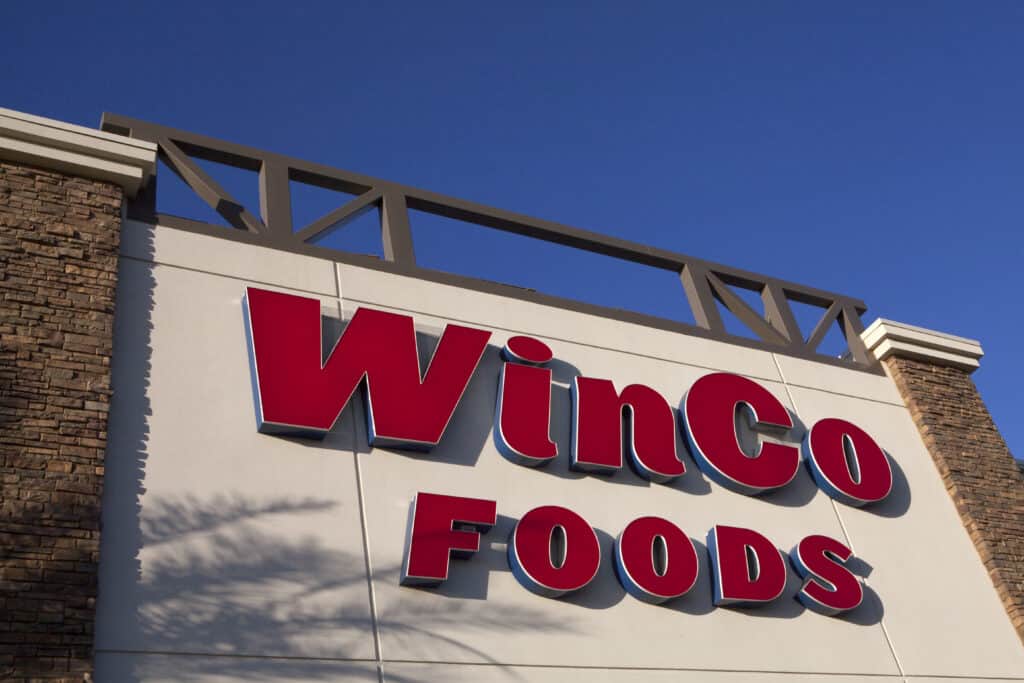 WinCo Foods is an employee-owned supermarket chain located in western United States.
What makes WinCo one of the best employers for warehouse workers is its reputation for treating employees well. You get a retirement plan that is equal to 20% your annual income, fully paid by the company.
In fact, WinCo Foods has hundreds of workers with pensions of over a million dollars.
As an entry level warehouse employee at WinCo Foods, you might find yourself working in any of the following areas:
Receiving clerk
Inventory clerk
Maintenance specialist
Truck driver
Sanitor
Warehouse worker
Floor slab/joint specialist
The biggest downside, though, is that WinCo has a limited number distribution centers. They only have six locations so far:
Boise, Idaho
Modesto, California
Denton, Texas
Phoenix, Arizona
Woodburn, Oregon
Myrtle Creek, Oregon
Pay and Benefits
Medical, dental and vision insurance
Voluntary benefits such as legal and identity theft protection, pet insurance, auto and home insurance
Short-term and long-term disability
Employee assistance program – help for personal and work-related issues for employees and their dependants
Flexible spending – reimbursement account to save money for health and daycare
It is important to note that if you are an hourly WinCo Foods worker, you have to apply for benefits three months after hire and as long as you worked at least 100 hours a month for those three months.
On the other hand, if you are a salaried employee, you can enrol for benefits the first month following your hire date.
WinCo pays around $18 an hour for new employees in the warehouse.
3. Target
If you want a distribution center job that pays well with good hours, you can't go wrong with Target.
Target operates 47 distribution centers across America as of 2021, which serve both stores and online customers.
Target DCs have three sections:
Inbound: products come into the inbound section from suppliers through trailer trucks.
Warehouse: this is where products are stored if not immediately needed.
Outbound: products that have been ordered by stores or online customers go through outbound and are loaded onto trucks for shipment.
Jobs available at Target distribution centers include:
Order picker operator
Loader
Maintenance technician
Forklift operator
Utility attendant
Receiver
Operations manager
HR
Order selector
Pay and Benefits
Vision, dental and medical insurance
401(k) plans
Parental leave
Short-term and long-term disability insurance
Education insurance
Life insurance
Target pays $16 – $26 an hour for entry level jobs.
4. Sysco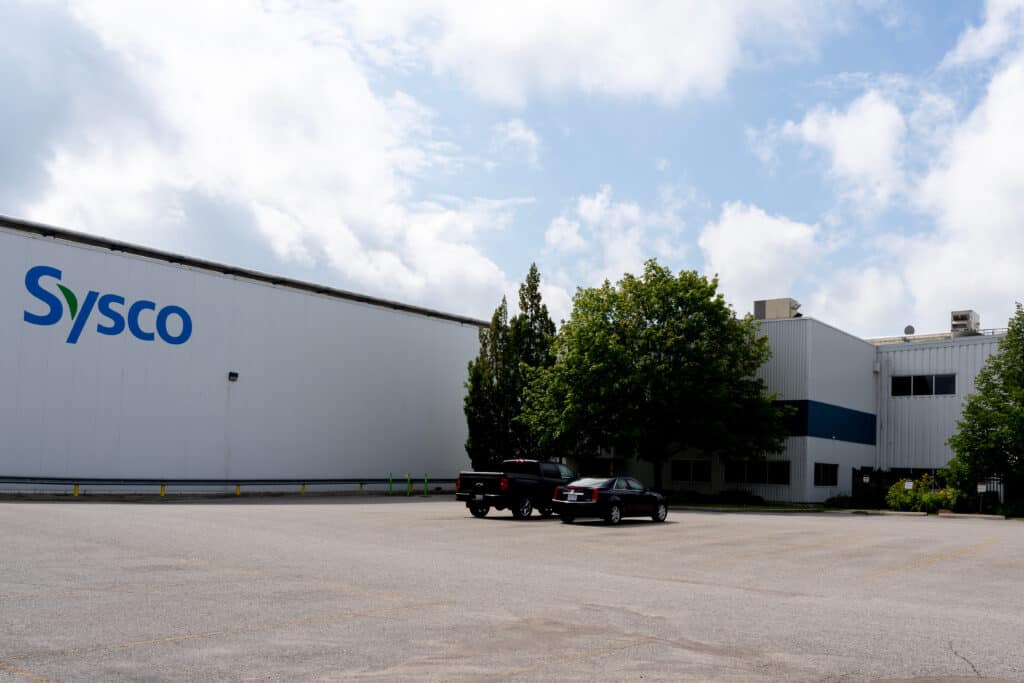 Sysco is the largest food service distribution company in the world with over 330 distribution centers across ninety countries.
It distributes food to restaurants, hospitals, schools, concert venues and government buildings.
Warehouse job titles at Sysco warehouses include:
Order selector
Forklift operator
Loader
Cooler lift operator
Receiver
Warehouse supervisor
Warehouse worker
Outbound warehouse supervisor
Outbound warehouse clerk
Warehouse manager
Warehouse director
Returns putaway
Pay and Benefits
Medical, dental and vision insurance
401(k) plan
Legal insurance
Employee stock purchase plan with a 15% discount
Auto and home insurance
Identity theft protection plan
Employee assistance program
Entry level jobs at Sysco distribution centers range from $16 to $40 an hour.
5. HEB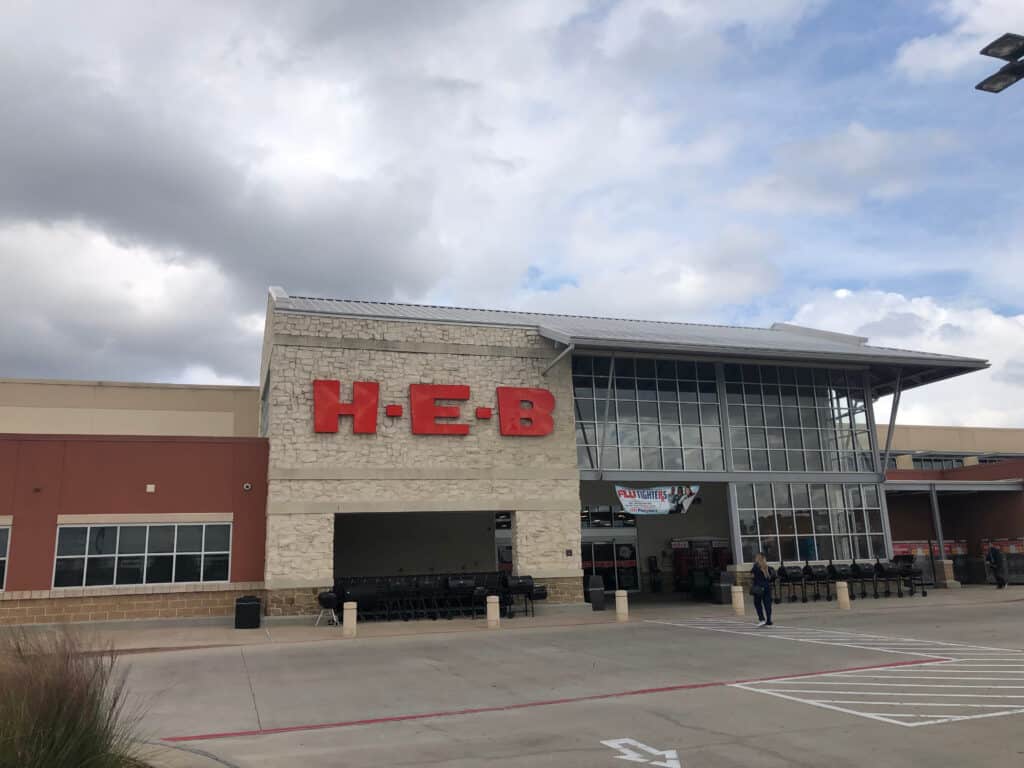 HEB offers competitive pay to its workers and are willing to work with your schedule if you are a part time employee.
There is also ample overtime for those who need it. Standard shifts at most HEB distribution centers last ten to twelve hours.
Typical entry level jobs at HEB include:
Order selector
Forklift operator
Material handler
Sanitation crew
Shipping clerk
Pay and Benefits
Parental leave
Scholarship program
Paid time off
401(k) plan match
Health, dental and vision insurance
Sick pay
Pay – $17.50/hr
6. The Home Depot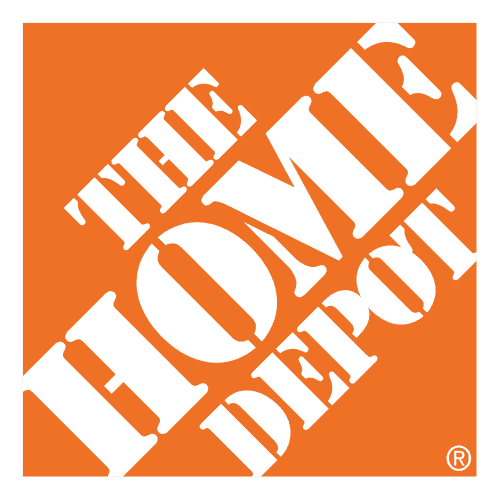 The Home Depot has around 90 distribution centers spread across North America.
These facilities receive the freight, then process and pack it and deliver it to the stores as quickly as possible.
The Home Depot DCs are generally divided into three categories. You will probably work in one of these as a warehouse employee:
Radpid Deployment Centers (RDCs): these are fast flowing facilities that receive orders from suppliers and vendors then distribute them to the company's stores.
Stocking Distribution Centers(SDCs): they serve as hubs for product warehouses and service stores.
Stock and Flow Campuses (SFCs): these are campuses that consists of two or more buildings such as an RDC and an SDC.
Positions available at Home Depot distribution centers include:
Forklift operator
Loader
Order selector
Order fulfillment associate
Overnight warehouse worker
General warehouse associate
Operations manager
Inventory manager
Pay and Benefits
Medical, dental and vision insurance
Life insurance
Tuition reimbursement
Relocation assistance
Vacation and holiday benefits
Adoption assistance
The Home Depot pay starts at around $16 an hour for entry level warehouse employees.
7. Amazon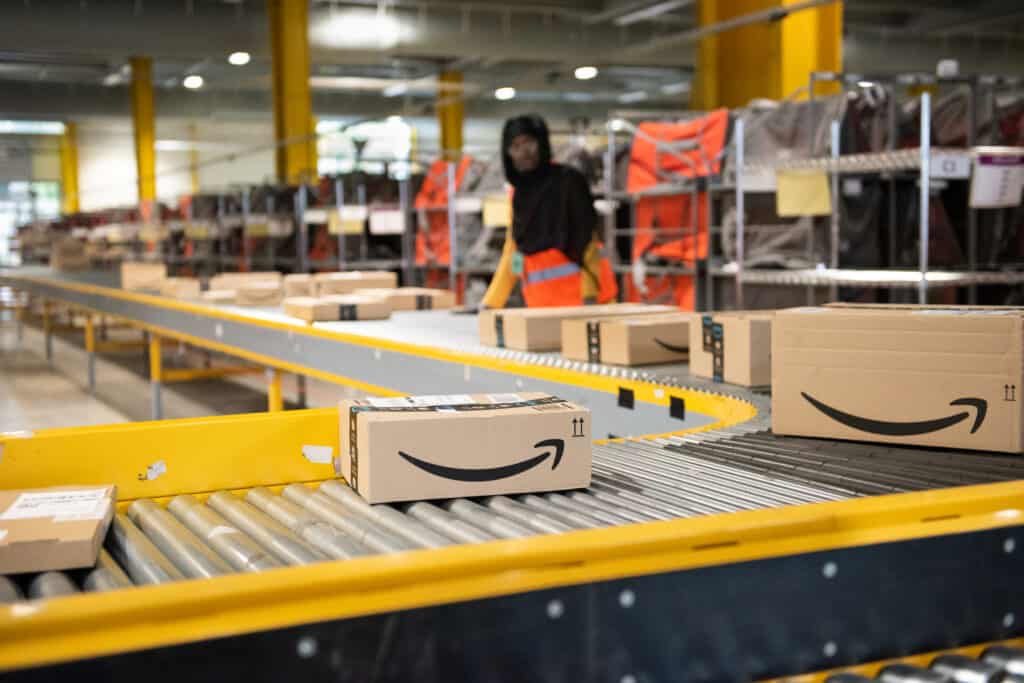 Believe it or not, Amazon fulfillment centers are some of the best places to work at in warehousing despite all the flak they get.
This is because despite all the news you hear about the treatment of their workers, most warehouses and distribution centers are about the same in terms of their work environment.
They just happen to be one of the biggest and most recognizable so they get more attention than the rest.
The biggest problem we have with them is their opposition to unions. Amazon's management has continuously and actively prevented their employees from unionizing because they don't want to relinquish decision making in areas like compensation to a union.
Despite this, you'll find that Amazon has among the highest pay rates and some of the best benefits in the warehousing industry.
As an Amazon warehouse worker, you will probably be working in one the following types of facilities:
Fulfillment Centers: Amazon warehouses that deal with picking, packing and shipping orders.
Sort Centers: these facilities receive orders from Amazon warehouses and engage in sorting and handing them to outbound trucks.
AmazonFresh warehouses: these are distribution centers that deal with groceries like fresh, frozen and packaged foods.
Job titles that you can apply for in these warehouses include:
Stower
Forklift operator
Order picker
Waterspider
Warehouse attendant
Warehouse operative
Warehouse team member
Locker team member
Lead fulfillment associate
Warehouse assistant
Facts About Amazon's Pay and Benefits
Since 2018, Amazon's warehouse workers get a minimum of $15 an hour. Employees also get the following benefits:
Health and dental insurance for themselves and their families
Holiday Pay
401(k) savings plan
Discounts on select purchases (e.g., work shoes)
Parental leave
Amazon Career Choice tuition program
8. Publix
Like WinCo Foods, Publix is an employee-owned supermarket chain. In fact, it's the largest employee owned corporation in America with twenty seven warehouses located in nine distribution centers.
One of the defining qualities that makes Publix warehouses a great place to work at is their penchant for promoting from within.
Managers and supervisors all started as entry level employees at the warehouse.
Listed below are jobs you can apply for at Publix warehouses:
Distribution operator
Forklift operator
Warehouse selector
Cafeteria worker
Cafeteria team leader
Dock person
Stocker
Cook
Fuel attendant
Frontline supervisor
Fleet maintenance technician
Pay and Benefits
Vacation pay
Paid holidays
Tuition reimbursement (individual courses, occupational/technical programs, undergraduate programs and graduate programs)
Long-term disability plan
Credit union membership
Publix distribution centers pay around $17 an hour for entry level jobs.
9. Petsmart
As the largest pet retailer in the US, Petsmart also has some of the largest distribution centers in this space.
While working at a Petsmart warehouse, you will most likely be responsible for loading and/or packing pet supplies such as cat food and dog treats.
Job positions at Petsmart distribution centers include:
Reach truck driver
Rack associate
Warehouse associate
Maintenance technician
Operations supervisor
Service supervisor
Fish health manager
Operations manager
Maintenance supervisor
Services manager
Pay and Benefits
Health benefits with HSA, HRA and FSA
50% discount on select products for associates
Up to $3,500 tuition reimbursement
Fertility, adoption and pregnancy assistance
401(k) match
$500,000 donated to support workers in need
Pay: $15 to $25 an hour.
10. US Foods
US Foods is one of the largest food distributors in the United States. Working at the company's distribution centers, you will most likely be handling food items such as meats, coffee, seafood and baked goods.
These products are shipped out to schools, restaurants, cafes and hospitals.
Here are the most common jobs found in US Foods warehouses:
Order selector
Forklift operator
Loader
Operations clerk
Facility maintenance supervisor
Quality assurance clerk
Yard jockey switcher
Maintenance mechanic
Robo wrapper
Sanitation worker
Utility clerk
Pay and Benefits
Medical, dental and vision insurance
401(k) plan
Paid time off
Life insurance
Employee stock purchase plan (ESPP) with 15% discount
Short-term and long-term disability insurance
US Foods pays around $16/hr for entry level warehouse jobs.