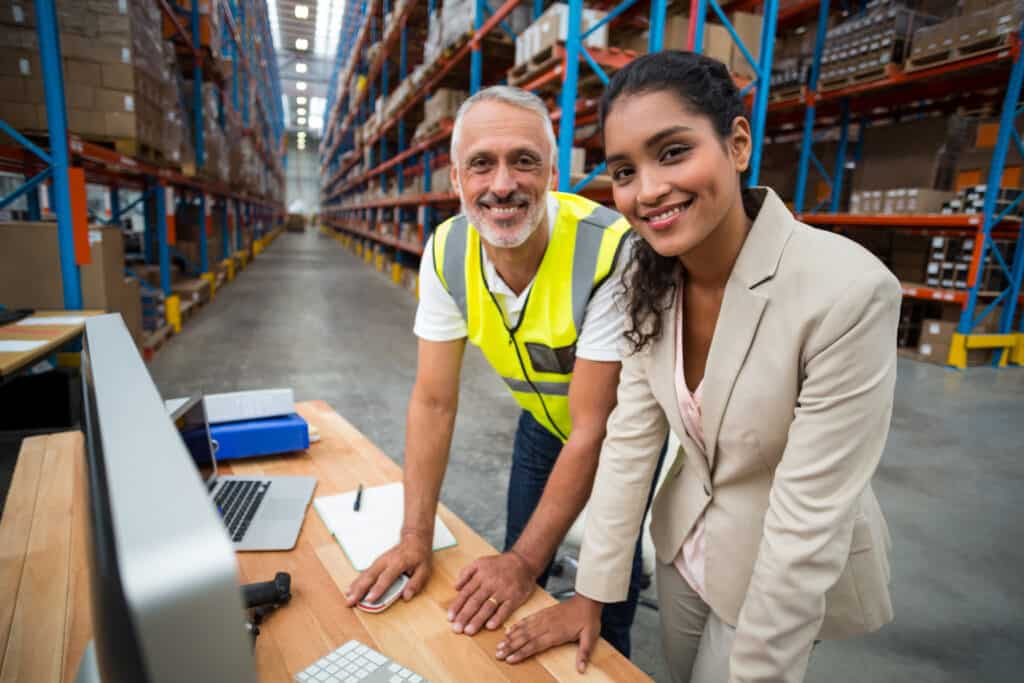 Warehouse supervising is an exciting and diverse career path. It combines managerial tasks with operational goals.
You can become a warehouse supervisor without a degree and only by securing the right skills for the job. These skills include strong communication, organization, and leadership skills. As a warehouse supervisor, you will need to be an all-rounder.
Warehouse supervisors get their positions by either applying for the job from outside the company or being promoted from within.
Many companies prefer promoting entry-level employees already working in the warehouse to the supervisor position.
Roles and responsibilities of a warehouse supervisor
As a warehouse supervisor, you'll be overseeing daily operations in the warehouse as well as managing its staff. A warehouse supervisor's roles and responsibilities include:
Maintaining and storing product inventory.
Training new warehouse staff.
Measuring worker performance.
Tracking incoming and outgoing goods.
Maintaining warehouse machinery.
Maintaining a tidy, organized workspace.
Recording shipping documentation, receipts, and other data.
Ensuring the proper packaging, placement, and transportation of goods.
Fostering good relationships with vendors so you fulfill orders on time.
Supervising workers' daily tasks, such as loading, picking, receiving, and forklifting.
Tips for being a good warehouse supervisor
Working as a warehouse supervisor can be stressful. You have to juggle various demanding tasks every day. By following a few tips and practices you can improve your chances of becoming a successful warehouse supervisor as well as climbing the corporate ladder.
1. Be organized to prevent obstacles
Being organized ensures you maintain a clean, tidy warehouse that's easy to manage. And, it's essential to be organized when recording and maintaining inventory, as this will prevent problems such as delivery delays.
2. Stay informed about the latest trends in operations
By staying on top of industry trends, you can keep an eye out for any operations that can be improved. For example, by learning new data collection methods, you'll be able to reduce the risk of inventory inaccuracies and thereby make your job easier.
3. Be open to feedback and communication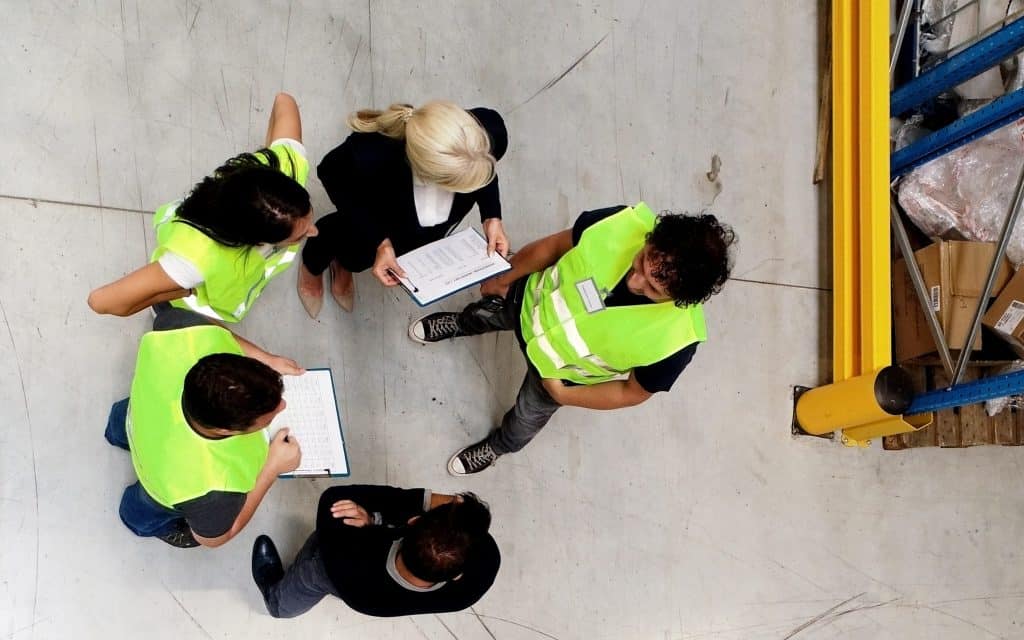 It's always good to check in with co-workers, subordinates and other industry professionals about your performance so you can continue learning and improving your skills.
You should also be open to feedback from your staff and customers to improve the way you work.
Learn to delegate and you will quickly find that members of your team have a lot to offer. Having a team on your side will lead to success.
4. Nurture self-confidence
Self-confidence will ensure you can positively and effectively communicate with customers, truck drivers, and your team, for whom you have to be a motivating leader.
Courses and certifications for warehouse supervisors
To be a successful warehouse supervisor, experience of working in the field is essential. In most organizations this is viewed as more important than having qualifications.
However, educational courses and certifications will show potential employers that you're qualified for the job and could help you advance your career.
Many warehouse jobs require a degree or several years of experience. A degree can be a bachelor's degree in logistics, business administration, or management. An associate degree in engineering or business is also favorable, as Indeed reports.
Keep in mind that supply chain management (SCM) degrees were rather obscure until recently.
If you already have an undergraduate degree in any field, a Master's in SCM would be the obvious transition. However, this may not always be possible due to factors like cost or family circumstances.
That's where certifications come in. ASCM (Association for Supply Chain Management) certificates such as APICS CLTD, CPIM and CSCP are particularly popular and recognizable within the warehousing industry.
Others like CPSM will also make you stand out in the eyes of employers.
Courses in RFIDs (Radio Frequency Identification) and Automated Data Collection are also important as they help enhance your knowledge in making warehouse operations run smoother.
Another valuable certification to take is forklift certification. This is important as you need the same physical skills as people in your team who will be using the equipment. You'll also need to train your staff to use this equipment safely and correctly.
Most warehouses and distribution centers offer forklift training and certification in-house so you don't have to go to school for it.
A management course can also come in handy because, as a warehouse supervisor, you'll require some managerial skills, so you should have training that blends operational and managerial elements, as Graziadio Business Review reports.
Skills needed to become an effective warehouse supervisor
Since you'll be engaged in operational and managerial tasks, you will need a wide range of skills. These include the following:
Verbal and written communication skills. These ensure you can train and supervise workers effectively.
Leadership skills. You have to lead your team and motivate its members to achieve your warehouse goals and deadlines.
Problem-solving skills. You'll face many challenges as a warehouse supervisor, such as inaccurate inventories and failed deliveries. So, you have to anticipate the issues and find solutions quickly and efficiently.
Tech-savviness. You will need to be computer literate, e.g., when it comes to data entry and using inventory software.
Time management skills. You must meet deadlines and ensure your team is meeting them.
Trucking skills. Trucking is one of the top 10 skills required by warehouse supervisors, as Zip Recruiter reports. Warehouse supervisors play an important role in the trucking industry as they manage the flow of inventory and conduct other tasks, such as packing trucks and overseeing deliveries.
Qualities of a good warehouse supervisor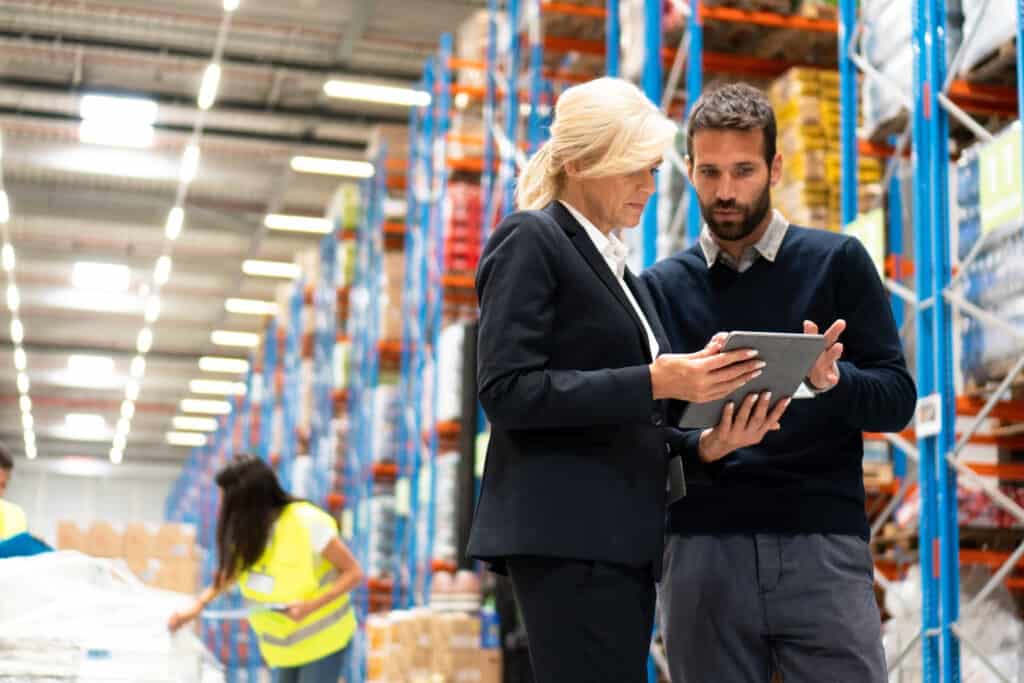 While you might have the right skills to become a successful warehouse supervisor, you also need a few important qualities if you want to work well with others and run the warehouse efficiently. Examples of these important qualities include:
Being passionate about learning about warehousing
Regularly learning about the industry and how you can enhance your skills in different areas of the job will help you become better at what you do. Take online courses from time to time so you can work on any problem areas you have, or read books about logistics management to increase your knowledge.
Valuing honesty in your work
This is an essential part of the career as you'll be handling a lot of inventory. You must also be an honest person and have integrity so that your employers will trust you.
You have to monitor your team members to identify and eliminate theft and other issues that degrade the quality of your warehouse's service.
Keeping a clear head in stressful situations
Stressful situations and problems will arise in the warehouse, such as delivery issues, so you need to remain calm in the face of stress and impending deadlines. This is especially important because you will need to lead by example.
Career progression for a warehouse supervisor
Once you become a warehouse supervisor, you will have opportunities to progress in your career. For example, you could become a warehouse manager, enabling you to have more responsibilities, such as goal setting and strategic planning. 
You could also become a supply chain manager responsible for helping companies make, store, and ship their goods. For this job, you'll need several years of experience and/or a bachelor's degree in business management.
Other management positions available to warehouse supervisors include:
Production Manager
Operations Manager
Logistics Manager
Facilities Manager
Pros and cons of being a warehouse supervisor
There are many advantages to becoming a warehouse supervisor, but also some drawbacks of which you should be aware.
Pros
You don't necessarily need education. For many warehouse supervisor jobs, a high-school diploma is all that's required. Experience also counts in your favor when applying for jobs.
Your job is varied. Being a warehouse supervisor gives you the chance to work in many areas, such as training employees and maintaining inventory.
You have many learning opportunities. You can continue learning throughout your career to boost your skills and get promoted. Many warehouse supervisor jobs include training.
You have the chance to earn a good salary. On average, in the U.S., a warehouse supervisor earns between $48, 597 and $63, 266, as Climb the Ladder reports. The amount varies depending on factors such as location and experience.
Cons
You have to be physically fit. Working as a warehouse supervisor can involve lots of physical work, such as carrying heavy objects.
Your working hours can vary. You sometimes have to work overnight shifts and extended hours to meet your deadlines.