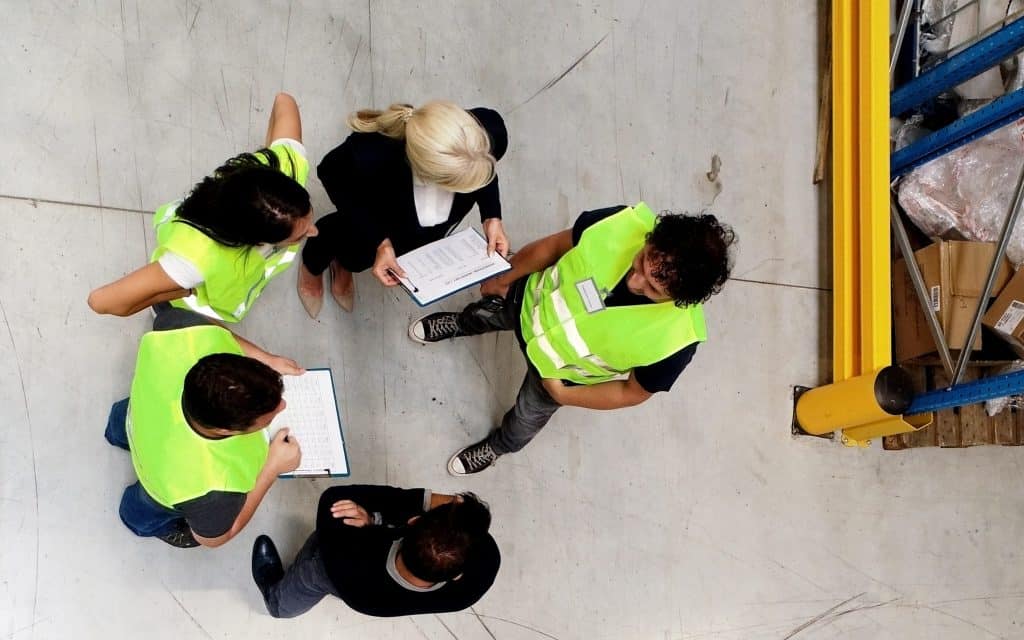 Warehouse workers are in high demand in 2022. So much so that companies are going out of their way to offer great starting pay and signing bonuses to entice would-be hires.
This is why there isn't any reason you should settle for low paying jobs as a warehouse employee anymore.
The following is a list of 10 warehouse operations employers with the highest sign-on bonuses in the US.
1. Sysco (Up to $10,000)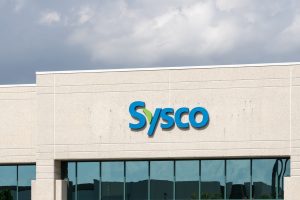 Sysco is the largest food distributor in the United States. The company has around 300 warehouses/distribution centers around the world.
Not only do Sysco warehouses have great sign-on bonuses, they also have excellent pay, with an average of about $27/hr for order selectors.
Positions offering bonuses to new employees at Sysco include:
Warehouse supervisor
Supervisors earn up to $10,000 in signing bonuses at Sysco warehouses in the United States.
Warehouse order selector
Order selectors at Sysco earn $1,500 to $7,500 in sign-on bonuses – depends on the location.
Forklift operator
Forklift operators earn between $750 to $2,500 in signing bonuses.
2. Shamrock Foods (Up to $5,000)
Like Sysco, Shamrock is a food distributor operating in the United States. It deals in frozen foods and foodservice supplies and equipment.
The company has warehouses and distribution centers in Arizona, Idaho, Colorado, New Mexico, California and Oregon.
The following roles have sign-on bonuses at Shamrock Foods distribution centers:
Warehouse supervisor: $5,000
Warehouse associate: $5,000
Milk receiver: $1,000
Shipping and receiving associate: $1,000
Warehouse lead: $1,000
3. Amazon (Up to $3,000)
Amazon has one of the largest warehouse networks in the United States. As a way to attract hires, Amazon pays up to $3,000 in sign-on bonuses for new warehouse associates.
Payout schedules vary with the amount of bonus and the location of the facility. For example, the pay out schedule for a $3,000 bonus might be:
$1,000 after 30 days, and
$2,000 after 180 days.
Roles with sign-on bonuses at Amazon include:
Fulfillment center, delivery station and sortation center associates
Amazon air associate
4. Kroger (Up to $3,000)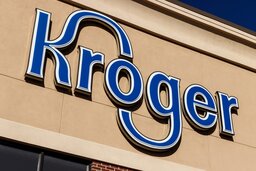 Kroger has about 40 distribution centers across the United States.
Many of these locations are offering sign-on bonuses that range from $500 to $3,000.
Common roles with sign-on bonuses at Kroger warehouses include:
Warehouse associate – up to $3,000
Yard driver – up to $1,500
Receiver – up to $3,000
5. Penske Logistics (Up to $3,000)
Penske, is a logistics that runs warehousing operations across the US.
Order selectors, team members, maintenance technicians and local CDL drivers are some of the roles getting $1,000 to 3,000 in hiring and retention bonuses.
6. Wegmans Food Markets (Up to $1,500)
Wegmans is a supermarket chain with 3 distribution centers in
Pottsville, Pennsylvania,
Ashland, Virginia, and
Rochester, New York.
Roles that offer sign-on bonuses in these facilities include:
Warehouse worker,
Warehouse product selector,
Warehouse team member and,
Warehouse worker.
The company has regularly appeared on Fortune's "100 Best Companies to Work For" over the years.
7. Buffalo Rock (Up to $1,250)
Buffalo Rock is an independent Pepsi bottler with distribution centers in:
Albany, New York
Birmingham, Alabama
Columbus, Ohio
Dothan, Alabama
Gadsden, Alabama
Huntsville, Alabama
Mobile, Alabama
Montgomery, Alabama
Newnan, Georgia
Panama City, Florida
Pensacola, Florida
Talladega, Alabama
Tuscaloosa, Alabama
Tuscumbia, Alabama
Roles attracting the $1,250 sign-on bonus are:
Warehouse manager
Warehouse supervisor
Forklift operator
Inventory clerk
Warehouse picker
Warehouse support (Food/candy/snack and cross dock)
8. CVS Health (Up to $,1000)
CVS is a retail pharmacy chain with over 20 distribution centers across the United States.
A few entry level positions at these distribution centers have signing bonuses that range from $500 (for part-time associates) to $1,000 (for full-time associates). These are:
Order selector
Warehouse stocker
Shipping pallet builder
Case picker
Warehouse loader
Bonuses apply after 90 days.
9. PetSmart (Up to $1,000)
PetSmart has 7 distribution centers in:
Bethel, Pennsylvania
Ottawa, Illinois
Ennis, Texas
Reno, Nevada
Groveport, Ohio
Newnan, Georgia
Phoenix, Arizona
The following roles in these distribution centers earn up to $1,000 in sign-on bonuses:
DC Rack Associate
Warehouse associate
Reach truck driver
10. Batteries Plus Bulbs (Up to $1,000)
Batteries+Bulbs is a specialty retail chain with only one distribution center located in Glendale, Wisconsin.
Positions like warehouse inventory associate and warehouse associate earn $1,000 in sign-on bonuses.