Warehouse employees are a critical asset in warehouse operations. Knowing how to hire the best people for the job is important.
A simple but effective recruitment and retention strategy for warehouse workers is as follows:
Establish your staffing model and use it to estimate how many employees you need.
Set aside a recruitment budget.
Determine how and where to advertise your job openings.
Use practical strategies to attract, recruit, and retain top talent.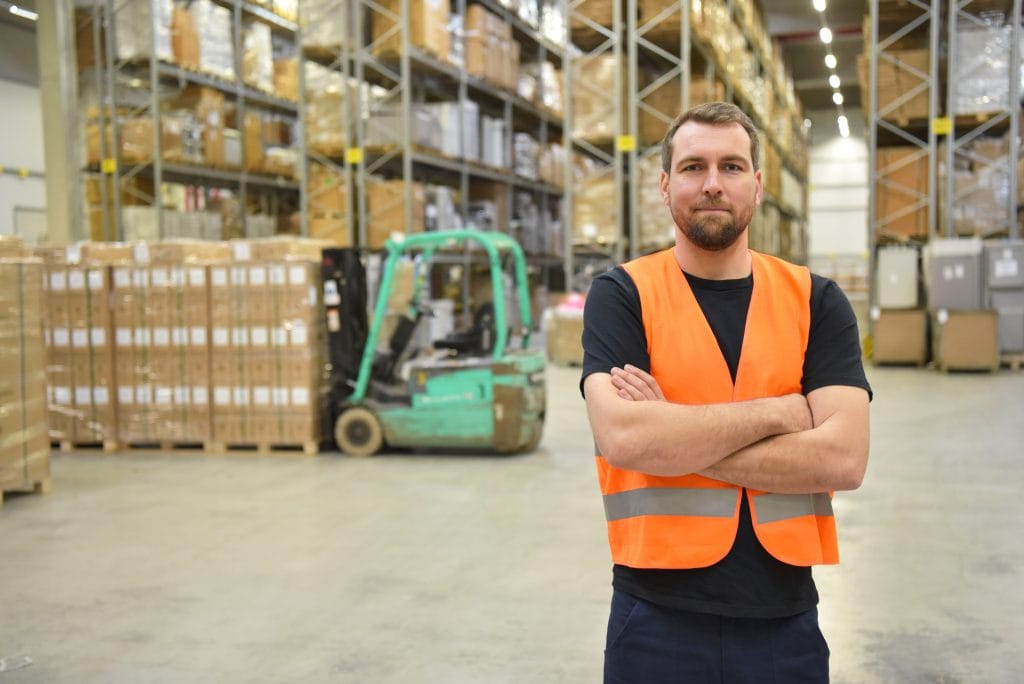 Advertising for warehouse positions
Consider several factors before advertising open warehouse positions:
Establish where your competitors are posting their job openings. These are places that have traffic that is already looking for similar jobs. Indeed, LinkedIn and Talent.com are examples of job sites with a lot of warehouse job ads.
Post job ads on your own company's website. This is an effective strategy if the website gets relevant traffic. For large warehouse operations, rolling your own recruitment platform is a robust and sustainable talent acquisition strategy.
Utilize niche job boards. Sites like Indeed and LinkedIn don't always supply you with high quality candidates. Niche warehouse job boards such as warehousegig.com have a highly targeted audience and may provide you with experienced and trained candidates.
Keep regular engagement with potential hires. Use email and SMS to keep in touch with potential employees by updating them about potential opportunities that are opening up.
Analyze engagement received by previous listings. You can use the attention received by previous listings to determine the job advertising sites that yielded the best candidates.
Utilize social media. Facebook, LinkedIn, Twitter, Instagram and even TikTok allow you to engage with potential employees both organically and through paid ads.
Make the application process easierand faster. Candidates no longer want to deal with multiple pages of online forms just to fill out a job application.

Long wait times to hear back from you can be a deal breaker for many good candidates in job searching mode who tend to be finicky.
Remember that you will be competing with places like Amazon fulfillment centers that hire employees within minutes!

Try virtual hiring events. Virtual hiring events have taken off in recent years. They are convenient for candidates and recruiters as they mean no time and money is spent on commuting.
How to make your organization attractive to warehouse workers
Warehouse employment is at an all time high and competition for quality candidates is intense.
You are not only competing with other warehouse work employers like Amazon, but also with other industries such as retail and gig work (e.g. Uber and Lyft).
Today's worker is discerning, so you should consider improving your offers and advertising.
Some of the things you can do to attract highly qualified warehouse workers include:
Offering better incentives
In addition to competitive base pay, consider including sign-on and retention bonuses in your pay package.
Offering performance incentives helps in improving employee retention and productivity in warehouse settings.
Benefits like health insurance and paid time off can also be a great way to capture the attention of many would-be workers.
Promoting your company's culture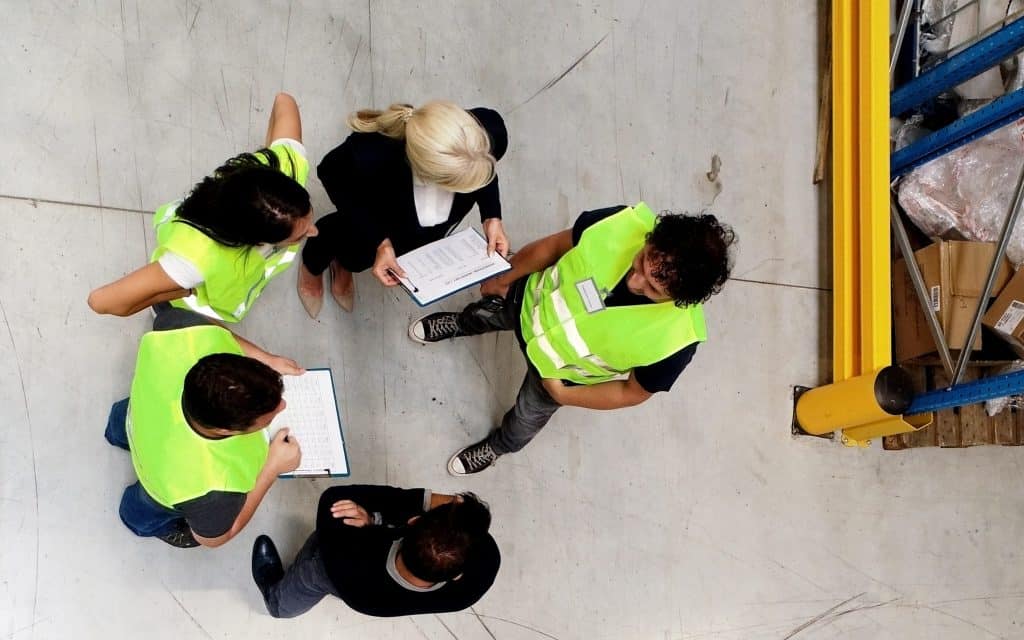 Warehouses are notorious for having poor culture that contributes to high turnover rates.
Listening to and being welcoming to employees of all walks of life makes you stand out.
Many employees want to work in an environment that promotes productivity and appreciates their workers. Team-building activities allow workers to interact and create positive bonds.
Providing decent amenities
Warehouse jobs are laborious and mentally taxing. Comfortable chairs, free coffee, fridge, microwave oven and vending machines in the break room are a small gesture that goes a long way in making employees feel welcome and relaxed before work starts and during breaks.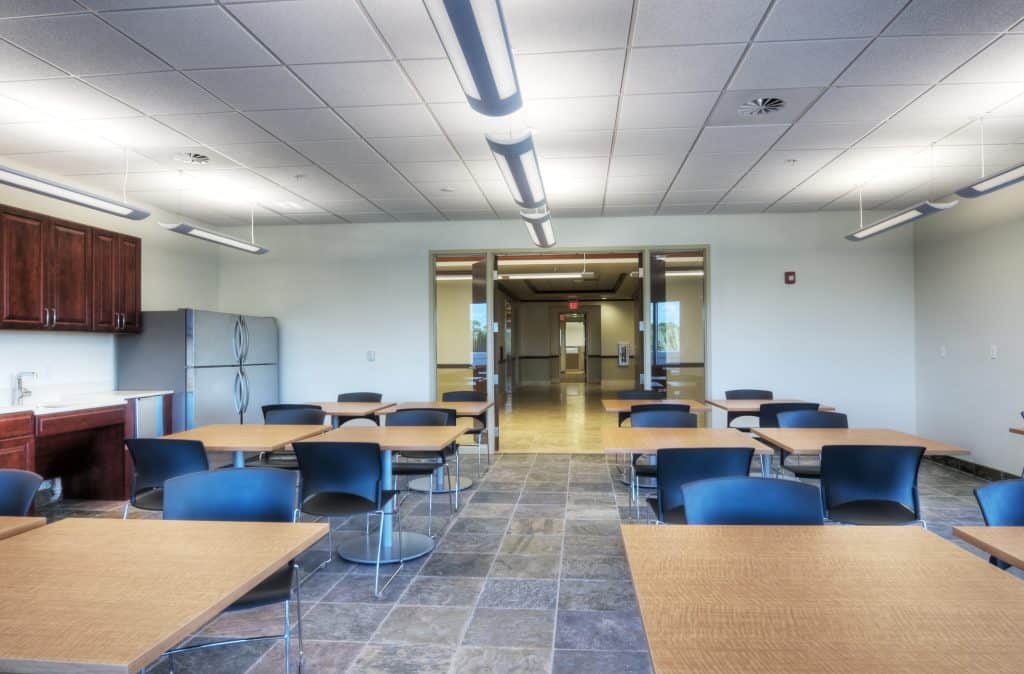 Other amenities that your employees will love include company Wi-Fi access, ample parking space, recreational places such as gyms, and outdoor spaces like picnic tables.
Involvement in the community
A company that engages in community development projects like hospital charities and scholarship programs is recognized and appreciated by people who live in said community.
Such engagement activities create an interest in the company whenever they announce job openings since it has a good reputation. Therefore, beefing up community involvement may net you more job applicants.
Other recruiting strategies for warehouse workers
Other techniques you can use to meet your warehouse labor needs include:
Using employee referrals
Your employees can be a valuable resource when it comes to recruiting workers. They have hands-on experience of what it is like and what it takes to work at your warehouse and will use that information when passing word around.
If you already have a good culture, they will naturally recommend you to their friends and family.
Referred applicants already know what to expect regarding the working environment, culture, duties and responsibilities.
They are therefore less likely to be dissatisfied with their job once hired. That boosts your chances of retaining them and reducing hiring costs.
It also means less hiring workload because you don't have to track down references on an applicant's resume. Background checks are easier, too, since you can learn about a candidate by consulting the person who referred them.
To encourage employees to refer more warehouse employees, companies like Amazon have been offering referral bonuses to both the referrer and the referred employee.
Research local employment trends
Before recruiting new employees, it is important to understand job market trends in your area.
This involves gathering data on the best avenue to advertise job openings. The job listing should be visible to as many people as possible to increase the chances of getting viable applicants.
In addition, your research should identify the kind of perks job applicants are looking for to help create a more attractive job offer.
Create an effective rehire policy
Retarget good employees who have previously worked at your facility. Make it quick and easy for alumni to reapply and rejoin the company. You should keep their basic information on a rehire list.
Your rehire list should only include candidates who left the company in good terms.
Fast track referred candidates
Don't make referred candidates have to jump through the same hoops that non-referred candidates have to pass through.
If they have been referred by trusted employees, make the process easier and faster for them.