In December 2021, the Bureau of Labor Statistics reported job openings to be at a record high of 11.4 million. Warehousing and transportation are among industries that are greatly affected.
Demand for warehouse workers
The e-commerce industry has been booming in recent years, and as a result, demand for warehouse labor has shot up.
There are relentless warehouse projects coming up across the US with vacancy rates at historic lows.
Increased need for warehouse space is being pushed partly by the e-commerce industry wanting to bring last-mile distribution facilities closer to neighborhoods.
To put it into perspective, Amazon has around 1,137 warehouse facilities of various types around the US and a total number of 1.1 million employees.
That means that on average, each Amazon warehousing facility employs almost 1000 employees.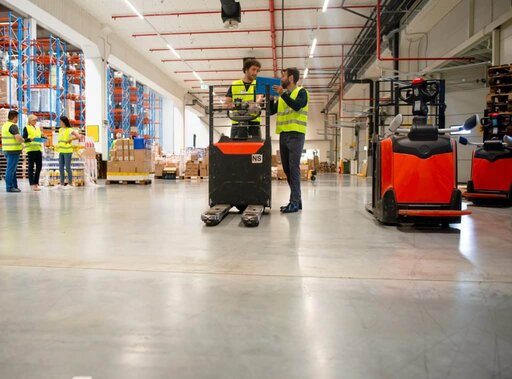 What's causing the labor shortage?
One of the main reasons employees are averse to working in warehouses is the brutal working conditions that are experienced in many retail and e-commerce warehouses. This has been extensively covered in the media and may put off many would-be workers.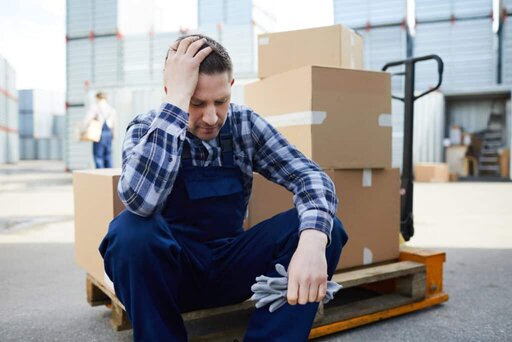 Wages and benefits offered by some warehouses are viewed to be too low and not commensurate with the amount of work required and the working conditions experienced in some of these facilities.
There is high employee turnover rates where many warehouses are loosing more employees than they can hire and retain. As an example, Amazon's employee turnover rate is reported to be at 150%. This means that Amazon's facilities are losing way more employees than they intend to keep.
This revolving door is a common feature in many warehouse buildings. Warehouse facilities with perpetually high turnover rates tend to grapple with staff shortages.
The growth of e-commerce has created a boom in the construction of new warehouses across the US. E-commerce giants like Amazon and Wayfair have been absorbing much of the available warehouse labor pool by offering very attractive bonuses to the detriment of smaller warehouses that can't compete monetarily.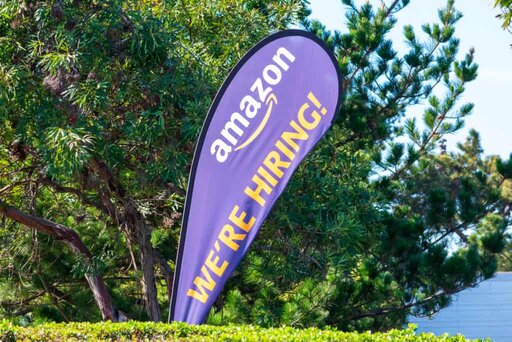 The ongoing pandemic has disrupted warehouse work since 2020 with many employees quitting their jobs due to fear of being infected. There's also been an increase of staff calling in sick as a result which leads to many facilities running understaffed.
There are more people retiring earlier from the industry and companies can't find their replacement fast enough. This issue is partly exacerbated by the pandemic.
What companies are doing to attract more warehouse staff
Companies have been dishing out generous sign-on bonuses to lure in more talent. Since these bonuses are usually paid out in installments over several months instead of as a lump sum, companies hope they'll incentivize employees to stick around with them for longer periods of time.
Amazon, Walmart and other companies are giving their warehouse employees industry-leading benefits to attract and retain them.
For example, Amazon has the Career Choice program where warehouse employees can have their tuition, books and fees fully paid up to $5,250 per year.
Walmart is also offering great tuition assistance to employees through it's Live Better U program where warehouse staff can have 100% of their tuition and fees paid by the company.
Many companies are also introducing incentive programs where workers are awarded bonuses based on their productivity. Incentive pay may be awarded based on throughput (items picked per hour), accuracy, safety, etc.
Some companies have also been providing staff on the warehouse floor with a pathway for career growth into management. This helps with staff retention as employees don't see themselves as being stuck in dead-end warehouse jobs.
An example of this is the Amazon Upskilling 2025 program where the company hopes to impart warehouse workers with skills that will help them advance into in-demand and higher paying jobs within Amazon.
Companies have also been focusing their attention on enhancing their job advertisement techniques to entice more people to apply for warehouse jobs.
Companies like Amazon even have dedicated websites with messaging that is tailored towards attracting even those who are not sure about applying for warehouse jobs.
Companies have been introducing robotics and automated systems to assist employees working in the warehouse. This increases worker productivity and enables warehouses to work with fewer employees.
An example of this is the Amazon Robotics robots which operate on some of Amazon's warehouse facilities and assist employees in stowing and packing products.