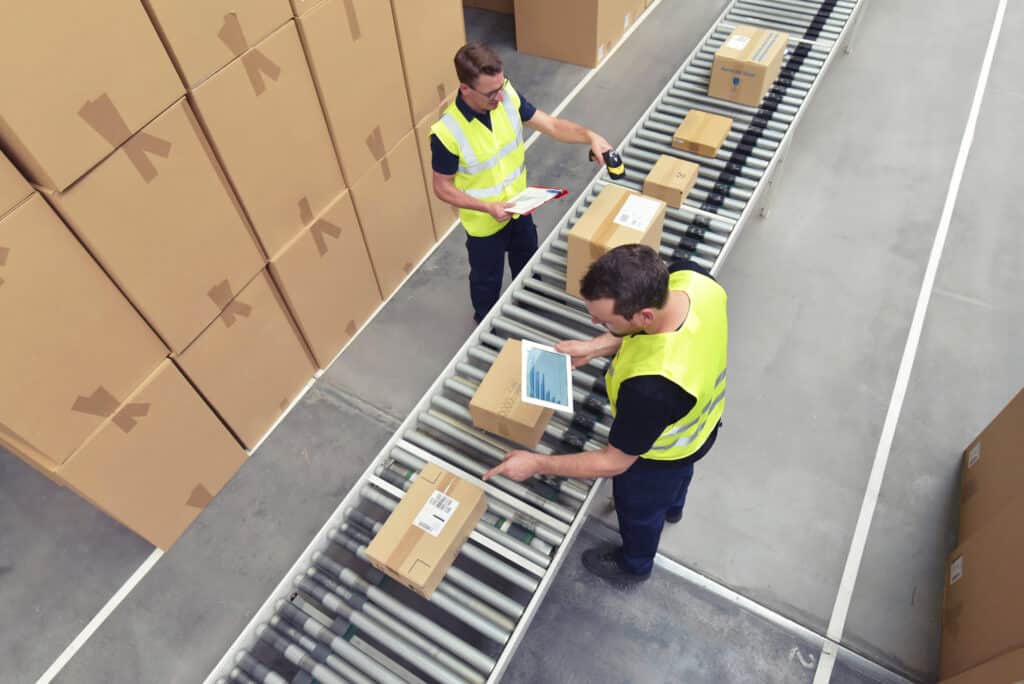 Warehouse jobs are some of the easiest to get because they don't require much experience or specialized knowledge at the entry level.
So if you've been thinking of getting a warehouse job this year, you're in luck.
Warehouse job openings have skyrocketed. It's probably because of the current situation with the pandemic.
People stuck at home are doing more shopping than ever before. So there's a lot of demand for warehouse workforce.
Required Experience
From what I've seen in the hiring process, you don't need experience in most of the entry level positions such as loading, sorting and picking.
For these kinds of jobs, you will get in-house training which may take anywhere from two days to a week.
Entry level jobs in the warehousing industry take in anyone as long as your criminal background check comes out clean. Many still are ready and willing to hire felons.
For higher level positions such as QA or even forklift operator, you may need some experience and/or certifications. Many of these facilities also offer in-house training and certification for such positions.
Companies With Job Openings
Almost all retail chains such as Walmart, Costco, Walgreens, etc. have distribution and fulfillment centers spread across North America. Amazon is also a major player in this industry with major facilities around the globe.
These places always have job openings for entry level warehouse workers. A good strategy is to look for companies that are known to be some of the best employers of warehouse workers. These companies are known to have good pay and give generous benefits.
Check out indeed.com. Search for "warehouse associate", "warehouse assembler", "warehouse picker", "stower", etc. and you will almost certainly come across one of these companies looking for workers.
Amazon constantly has open positions for pickers, packers, shippers and much more with an added sign on bonuses of up to $1000.
Check out amazondelivers.jobs to see if they have openings in your area.
Tips for Looking for Warehouse Jobs
Indeed.com is always going to be your best bet when looking for warehouse work.
Always keep checking for new openings. In my own experience, not a day goes by without a new job being posted.
Avoid Employment Agencies
Always prefer being hired directly by the company. Through direct employment you will most likely get a full-time position, good benefits, union membership and better pay.
Jobs acquired through employment agencies almost always suck in my opinion. They try to lowball you, you rarely get good hours, you get low quality jobs that nobody wants, lower pay because they are taking a cut, poor communication, etc.
Only use employment agencies if you are just looking for a part time or seasonal job. Also, before signing up with an employment agency, check out their reviews online, e.g., on Indeed so you don't get burned.
Choose Your Shift Wisely
The easiest shift to get at a warehouse is the night shift. You may get more pay differential and more opportunity to move up the ladder.
But it comes at a cost. People who work the night shift may suffer from shift work sleep disorder where they get symptoms like nausea, insomnia and constant sleepiness
There's a reason most people don't want to work the night shift. It takes a toll on your body.
My favorite shift is the afternoon shift. I have all morning to do errands and chores before I go to work. Plus if I sleep as soon as I get home, I can wake up early in the morning and still get my eight hours.
Some people prefer the morning shift, which is okay. With the morning shift, they have the rest of the day after work to themselves.
So among these three shifts, decide which one is the best for your situation and look for the job with that in mind. This is because not all shifts are always open for hire in a warehouse.
And it may also be difficult to change the shift once you get the job.
Typical Interview Process
From my own experience, you first get a phone interview where you are asked pretty basic questions such as whether you can legally work in the country.
Next you get an in-person interview where you are asked if you have any warehouse experience, if you can lift heavy objects, usually around 50 pounds.
If you've never worked in a warehouse before, don't worry. You will still most likely get the job. Just express to them that you do want the job and you are willing to learn. That's all they want to hear.
Training and Probation
After you get the job you will be trained for a period of two days to a week.
What you will be trained on will depend on your position and responsibilities at the warehouse. A loader may be trained on how to operate a conveyor belt and how to unload items from trucks to the conveyor belt, for example.
Some warehouses also have a three month probation period where you're gauged on performance before you get hired permanently.
You only need to improve your performance over this period and you'll be good.
Conclusion
As we've seen, getting a warehouse job is very easy in 2021.
Just remember to keep looking on indeed.com, monster.com or other job websites.
Also remember to think about and do your research on the company, shift and position you want before applying.